Your life in the stars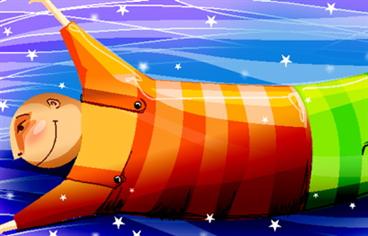 Aries (Mar 21 - Apr 20)

There is a somewhat romantic air to the spring, with the best chance of long-term love. A dynamic combination of going with the flow and being willing to show flexibility in all areas works well this year.

Situations and the people around you change all the time, heralding a new era of openness and creativity. The summer may bring situations that remind you of the past.

Autumn flirtations can cause jealousy and upset the status quo. Not until the winter do finances spring back into life, bringing forward a proposal or cherished plan.

Taurus (Apr 21 - May 21)

This is going to be a year of variety and freedom to be creative. The spring brings a romantic period when someone who is a complete opposite to you can come along and sweep you off your feet. Those who are married may dally and flirt, being reminded of how love should be.

Rekindle an old flame if you will. Work matters are going well and could include a move or travel to further boost finances. Use your intuition on these matters. A very close and supportive relationship develops in the autumn and can mean a memorable end to a surprising year.

Gemini (May 22 - June 21)

This year will be full of challenges but also solutions. You take the bit between your teeth and run with every problem that arises. Spring is an exciting time when you feel that anything is possible. In the summer, travel beckons and you will want to make the most of opportunities.

Great ideas are ongoing as long as a practical way can be found to implement them. Autumn could see someone from the past filling your home with love.

Be open about your thoughts in this area. The latter part of the year is full of friends and relatives, with celebrations likely.

Cancer (June 22 - July 23)

For you, 2010 is all about close relationships and making the most of them.

You can chase fame and money if you desire, but what are they worth without a good base? Get your priorities right early on and this year can be one of the best. The spring brings support and love to aid in your aspirations. Understanding is strong, so joint efforts on the home front are both fun and satisfying.

The summer gives the chance to embrace new things, perhaps with further training or a creative course. New technology at work makes life both easier and more interesting.

Leo (July 24 - Aug 23)

Resolve to be more organised this year.

Maybe you have missed opportunities because you were a bit slow off the mark. Keep a close eye on finances too, taking action when necessary. Expect some glitches around travel and cash early on. Some plans may be a little delayed, but use your social skills to keep the wheels of communication oiled.

A lot of hard work can be expected, especially in the summer months. Autumn brings a new lease of life for romance, possibly linked to an overseas visit. There is a strong desire to explore the unknown.

Virgo (Aug 24 - Sept 23)

A fiery year is all about change, innovation, creativity and getting what you want from life. In the spring tempers could flare because of frustrations at work. Love can also be tempestuous, with emotions running high.

The summer requires attention to both finances and health, and the two could be linked. Periods of relaxation are essential to mitigate stress. Relax with younger people or plan a holiday. Continue to take care of your health in autumn. Satisfaction and recognition arrive with the winter months, and a period of harmony follows.

Libra (Sept 24 - Oct 23)

This year is all about taking control and planning for a new beginning.

Getting out of a rut is good for both your personal life and career. There is a chance for romance through the early months, although the smooth running you desire may not arrive until the summer.

Any difficulties you encounter will be mainly due to sudden changes, but if you remain flexible and open-minded they need not become a problem.

Your unique brand of creativity can add cash to the coffers if you will only have confidence in your talents.

Scorpio (Oct 24 - Nov 22)
There is great encouragement for you to be creative in 2010. Romance is heavily featured right through the spring, and any talents that have not been fully developed need taking out and dusting off. There is more of a permanence to the everyday, perhaps bringing new responsibilities and some kind of strong learning curve.
Relationships are prominent and it is necessary to build on them, paying close attention to the needs of others. Bridges built now will last a long time, so be sure that you are heading in the right direction emotionally.
Sagittarius (Nov 23 - Dec 21)

Closeness to others will be inspiring for you this year. Getting the most from relationships means giving more than you get. The ability to communicate is on a golden high, and those who try to resist your charm will soon fall under its spell. Someone comes along in the summer to throw some radical ideas into your career pot.

This could mean a change of direction, but ask yourself how you'd feel if you didn't try. Someone who shows real appreciation boosts your confidence in the autumn, while a new addition to the family spices up winter.

Capricorn (Dec 22 - Jan 20)

Plotting and planning are firmly on the agenda this year. You get off to a flying start in the spring looking to start new projects.

There are responsibilities but they are happy ones, leading to good news in the summer. A general expansion of your relationships means creative inspiration is never far away. Romance makes you light-hearted during summer and autumn.

Keeping a flexible attitude means that sudden changes do not throw you. Relationships settle down and, as the year ends, an announcement may be forthcoming.

Aquarius (Jan 21 - Feb 19)

A free-flowing year will allow you to give full attention to your creative side. Romance is never very far away and you are encouraged to go all-out for a special relationship as 2010 begins. Believe your luck and make the most of opportunities. There will be changes in your relationships and desires that open up new possibilities.

Travel in the summer indicates a boost to finances and the realisation of a long-held dream. During the latter part of the year, business may slacken off so make the most of the chance to spend time with family.

Pisces (Feb 20 - Mar 20)

This is indeed a promising year for you, full of excitement. With life expanding in all directions it seems there is nothing you will not try your hand at.

Finances get off to a good start, but you need to keep the energy pumping in order to see them come to fruition. There are new beginnings in the summer, with perhaps a long-awaited contract or a new member of the family appearing. It is a time of weddings and romance when old flames flare again. Creativity peaks in the spring and autumn as the published word brings a lease of life to old ambitions.
Keep up with the latest business news from the region with the Emirates Business 24|7 daily newsletter. To subscribe to the newsletter, please click here.
Follow Emirates 24|7 on Google News.