Islamic textile treasures on show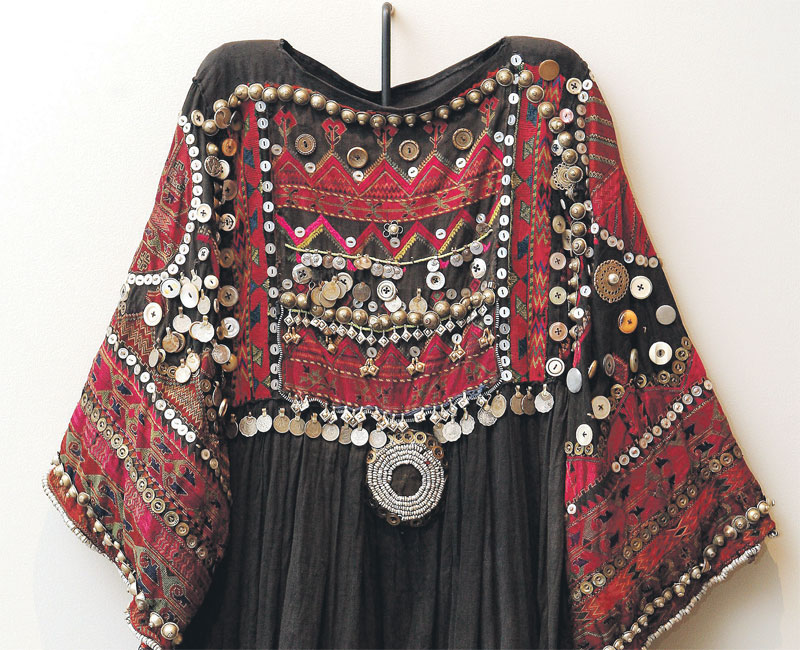 More than 200 rare textiles from the 17th to the 20th centuries go on public display in Abu Dhabi today in the region's first comprehensive exhibition of Islamic embroidery.
'A Story of Islamic Embroidery in Nomadic and Urban Traditions' is on view in Gallery One at Abu Dhabi's Emirates Palace till July 28.
More than a dozen performances, workshops and lectures are scheduled to take place in the next four months, exploring topics such as the exchange of trade and culture across the Silk Road and beyond; embroidery and women's distinct connection to the medium; and the practical and ethical considerations in the conservation of textiles.
Among experts holding public talks during the period are ethnologist Isabelle Denamur, who curated the exhibition; Central Asian art experts Kate Fitz Gibbon and Andrew Hale; Medieval art and Islamic art curator Manon Six; Asian art curator Vincent Lefèvre from Agence France-Muséums; textile experts Dr Jochen Sokoly and Konstantinos Chatziantoniou from Qatar; textile conservator Kitty Morris; Dr Françoise Cousin, formerly of the Musée du Quai Branly in Paris; and art historian Nelly Lama.
"This exhibition on Islamic embroidery continues our exploration and encouragement of a dialogue between cultures by drawing together artwork and voices of people from around the world" said Sheikh Sultan bin Tahnoon Al Nahyan, Chairman, Tourism Development & Investment Company. "This is the quality of programming and the kinds of cultural connections that will be the hallmark of the Cultural District museums that are taking shape on the shores of Abu Dhabi."
The works on view include embroidered garments and decorative objects that show how the tradition of embroidery, carried on by urban, rural and nomadic women, sustained regional, tribal and family identities through its integration in communal activities, and how it evolved through the encounter of different cultures.
From garments that defined the wearer's social status to textiles from a number of Central Asian tribes, including phulkari embroidery from Hazara, wall hangings, door hangings, shawls and chest covers from Morocco, Algeria, Sindh and the Swat Valley in Pakistan, will be on display at the show.
Follow Emirates 24|7 on Google News.