Apple stocks could suffer if its new product fails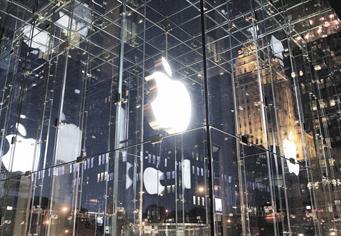 The technology rumour mill is busy grinding speculation regarding an Apple event Wednesday at which the culture-changing firm will unveil its "latest creation".

Expectation that the maker of iPhones and iPods is set to wow the world with a tablet computer is so rampant that the California company's stock could suffer if it fails to deliver. "This proposed Apple tablet will take the App Store and iPhone operating system and deliver it in a larger form factor instead of starting from scratch," said Canada-based independent technology analyst Carmi Levy.

"Apple can take years worth of iPhone momentum and drive it right into what is essentially an iPhone on steroids," he continued.

Apple's tablet is believed to be a notepad-shaped device with a 10-inch colour screen that lets people browse the Web, listen to music, watch movies or television shows and also read electronic books and newspapers.

The tablet would be Apple's first major product release since it came out with its winning iPhone three years ago.

Online retail powerhouse Amazon.com beefed up its market-leading Kindle electronic reader devices just days ago in apparent preparation for an Apple onslaught. Amazon pumped up royalties it pays to authors or publishers who offer digitized books for sale to Kindle users and invited software savants to craft fun or functional programs for the e-readers.

"Amazon may have won the e-book reader battle, but the war is about far bigger things," said Levy.

"It is about a device that can do many things as you bring your digital content with you," said Levy.

While the spotlight at the Apple event may be on a tablet, the success of such a device depends more on the "ecosystem" of applications and services than it does on how "sexy" the hardware may be, according to the analyst.

"The irony is that it is no longer about hardware, it is about services that connect to the hardware," said Levy.

"The iPod was just a media player but what made it special was iTunes and the online App Store."

An Apple tablet would likely synch with iTunes and the more than 100,000 applications at the App Store. Despite Apple's wizardry with creations embraced by mainstream culture and as well as technophiles, it could be tilting against windmills by releasing a tablet computer.
Keep up with the latest business news from the region with the Emirates Business 24|7 daily newsletter. To subscribe to the newsletter, please click here.
Follow Emirates 24|7 on Google News.