Product review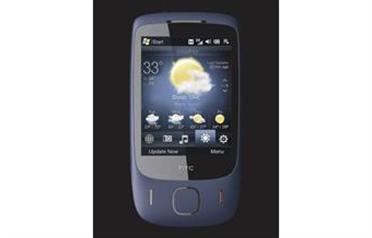 If you detest mobile phones with mechanical input aka physical keypads then read on. For those that don't; wait patiently (very patiently!) for a review of HTC's next generation TouchDual (touch and QWERTY keypad in one). Till then, feast your eyes on the Taiwanese handheld expert's latest offering – the Touch3G.

A better-trimmed, though slightly fatter, version of 2007's Touch, this Dh2,299 device packs it all.

Its TouchFLO2D interface elegantly masks the rather staid Windows Mobile 6.1 design and runs faster sans icon animations and the like. True to its form, HTC delivers every smart phone application one desires.

Though rapidly headed towards becoming obsolete, operating system Windows Mobile 6.1 still offers capable support for mobile Microsoft Office and Exchange, push e-mail, a PDF reader and the mobile manufacturer's latest addition – threaded text messaging (which is not the only iPod inspiration; there's pinch & zoom and touch scroll too). I reckon if Microsoft doesn't flood smartphones with WinMobile7 soon, HTC's Android phones may become their mainstay once launched later this year.
For those whose phones double as internet devices, the Touch3G does dish out the goods. With quad-band abilities for GSM networks, the phone offers HSDPA data speeds up to 7mbps and WiFi connectivity for free internet freaks.
Its 2.8inch screen permits reasonable viewing, though you are compelled to use its needle-thin stylus for navigation.

If the aim was to build a phone that could function effortlessly on pure touch, then I'm afraid HTC has failed. The few mechanical keys that define the front design are razor thin. The touch scroll feature lacks spontaneity and response. Key inputs for body text still need the stylus for accurate, faster messaging and mailing. And this really is the only area where the Touch3G disappoints.

Of course, there are other aspects that HTC still hasn't resolved. It still provides a miserly 256MB internal memory. Its 3.2 megapixel camera is yet to be given flash and continues to struggle in low light. And its display screen continues to be close to invisible when in sunlight.

Fortunately, they've drastically improved the battery life allowing better use of its inbuilt YouTube, Google maps and RSS news feeds.

Overall, it's fantastic for those with puny fingers and a penchant for tiny, efficient phones.
Follow Emirates 24|7 on Google News.