The best All-Rounder yet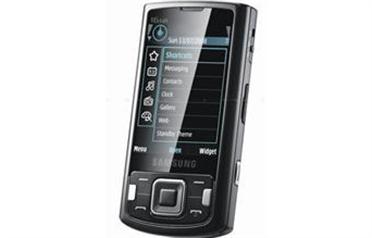 Samsung's Innov8 is the latest step in the quest for the holy grail of handheld devices. With its eight megapixel camera, 16GB built-in memory, plus MicroSD, DIV-X video capability, GPS, HSDPA and a host of other mind boggling abbreviations, the only thing this king of convergence doesn't do is make the coffee. But give the boffins in Seoul another few years and they'll surely find a way to make it do that as well – and perhaps name it "Cafennov", going by their penchant for quirky names.

Frivolity aside, the Innov8 is really one serious piece of kit from Samsung. Although it is not the best in any single department, it does almost everything – and that list of everything is considerably long – to a well enough degree to be a class leader overall.

The 8MP autofocus camera returns sharp and clear images with vibrant colours, and though it's not as good as the Sony Ericsson C905 – the class leading 8MP camphone – it easily bests most Prosumer 5MP cameras.

Then there is a self-timer, adjustable ISO, exposure metering, 12 shooting modes and shake reduction, but the snapper is let down by the LED flash, which is under-powered and has a very short throw.

However, the Innov8 is not only about its camera. It has a 3.5mm headphone jack, with Real Player as music – and video – software and 16GB of iPod-beating storage. Sound quality is among the best, though bass and resolution do not quite touch Walkman phone levels.

The Symbian operating system supports a plethora of third-party applications such as a dedicated Google portal for maps, Gmail and search, and Yahoo Go for maps and driving directions. There's also QuickOffice for creating and working with office documents and two Java-enabled 3D games: Asphalt 3 Street Rules and Fifa 08. Most applications require activation of the excellent WiFi facility and browsing is a breeze, thanks to the touch sensitive scroll pad that acts as an optical mouse when viewing webpages. However, the same scroll pad is clumsy to use in all other modes and makes scrolling cumbersome and inaccurate.

The initially steep-sounding Dh2,399 it is priced at is actually great value for money. That and 10 times the features this review has space for, make this one of the most advanced and best-performing all-rounders available.
Follow Emirates 24|7 on Google News.