The coolest gizmos coming up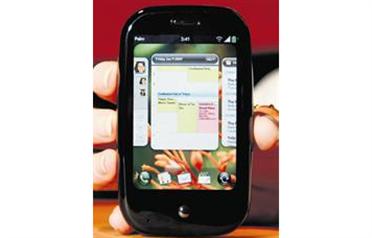 A back-to-basics version of the historically glitzy Consumer Electronics Show in the US ended last week after four days of deal-making and gadget-hawking. Lacking this year were the lavish parties and frenetic crowds. In their place were low-key networking soirees and hot product showcases.

Preliminary estimates placed attendance at slightly above 130,000, which would be 10,000 fewer people than last year. The number of exhibitors in the cavernous 1.7-million-square-foot space dropped to 2,700 from 3,000 a year ago.

Meanwhile, organisers urged device makers to believe that technological innovation can heal the world's ailing economy. "After a tough 2008, I'm ready for some optimism," said Gary Shapiro, organiser and President of Consumer Electronics Association (CEA).


PHONE PROJECTOR 

Samsung's Show phone features a built-in media projector that can project videos or photos onto a larger screen. The phone is expected to be available in South Korea in a few weeks.

VAIO NETBOOK 

The Sony Vaio P series netbook is equipped with an eight-inch LED backlit screen, measures just under an inch and weighs a little over 500 grams. The netbook will begin shipping in the US in February and is scheduled for a mid-February release in the UAE.

TOUCH SMARTPHONE

The new Palm Pre smartphone runs on a new operating system called Palm webOS. Featuring a slider Qwerty keyboard, 3.1 megapixel camera with flash, 8GB of memory, Wi-Fi, GPS, Bluetooth, a removable battery and a touch screen "gesture area" for basic navigation, the phones will be available in the first half of 2009 in the United States.

3D WEBCAM

The world's first three dimensional webcam is here. Minoru by Novo let's your friends and family see you in 3D over your favourite messaging programmes. You can also take 3D photos or even shoot 3D videos and upload them to YouTube.

OLED TV

LG showcased its Oled TV at the show. Of the various sizes displayed, the 15-inch television sets were only 85mm thick. 

MOTORISED IPOD SPEAKER SYSTEM 

This one by The Sharper Image allows users to rotate an iPod to a horizontal or vertical position in order to watch movies or view photos while it is recharging. The speaker system will be available in the US in the third quarter of 2009 and will retail for $79.

BRAVIA SUPER SLIM

Sony's 9.9-inch thick, wall-mountable, 40-inch, Bravia Super-slim edge lighting LED television weighs 11kg and will cost approximately $4,000 when launched.

MLNDFLEX GAME
On show at the Mattel display, this game involves wearing a headset containing sensors for the forehead and earlobes to measure brainwave activity. When players focus their concentration, the foam ball rises on a stream of air, while relaxing the mind allows the ball to descend. The game will be available in the US in the autumn at a projected retail price of $79.99.

POWERMAT WIRELESS CHARGER 

The Powermat, introduced at the show for the first time, can charge up to six different devices using magnetic induction. The green light indicates devices are charging.

FLEXICORDS
These wires, developed by E-filliate, use memory cord technology to hold their shape as they stretch from one to 10 feet in order to eliminate clutter and get cables off the ground.

WATCH PHONE

The Korean giant showcased this, one of our favourites, at the show. The LG 3G Watch phone will be available in Europe later this year and features a video camera for video conferencing, an MP3 player, touch screen, text messaging and Bluetooth.

FLEXI OLED NOTEBOOK 

This is how your Vaio of the future could look like. Sony's concept notebook consists of a touch-sensitive Oled sheet that comprises both the screen and keyboard – open it like a conventional notebook or fold it flat. It's all coming very soon.
Follow Emirates 24|7 on Google News.