The future of touch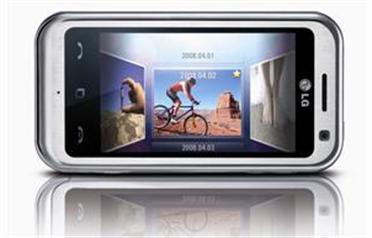 The world's mobile telecom industry came together this week in Barcelona, hoping to find ways to outwit the downturn as powerful new rivals and software developers threaten to steal their thunder.

Mobile World Congress, the phone industry's biggest annual gathering, comes on the heels of a season of miserable 2008 results reports dominated by lowered profit outlooks, job cuts and slashed capital spending.

The mobile phone sector is grappling with formidable new rivals from the computer industry and web such as Google and Apple who have been faster to realise the potential of the convergence of phone and internet features.

This year, a host of PC's have joined the fray. Taiwanese notebook manufacturers Acer and netbook pioneer Asustek have debuted new smartphones, and speculation is rife that PC maker Dell is also looking to revamp itself as a phone maker.

Operating systems are now freely available from the likes of Google or the Nokia-controlled Symbian Foundation. Independent suppliers can market applications for music, photos or map navigation without network operator approval.

Handset makers are being squeezed the hardest. Although mobile phones are more popular than any other consumer gadget in history, the number of phones sold is set to fall this year for the first time since 2001.

Even the world's largest mobile phone maker, Nokia, whose dominant market position once made it look untouchable, reported a 15 per cent drop in handsets sold last quarter. To offset crumbling handset margins and sales, Nokia and others have pushed harder to sell services to consumers.

Following the runaway success of Apple's AppStore that lets users buy and install thousands of iPhone programmes at the touch of a button, Nokia and Microsoft are rumoured to be among those planning to launch similar stores next week.

Samsung Electronics, BlackBerry maker Research in Motion and others have recently unveiled such plans to realise the value of software that lets users choose the way they find directions, play games or listen to music.

One focus of this year's Mobile World Congress will be on software that adheres to Internet standards and runs effortlessly on both phones and computers, technology research firm CCS Insight said in a report.

"By 2010 there will be more widgets and Web applications than native programmes on mobile phones," CCS wrote.

If gear makers can help operators cut costs, though, they are still in with a chance, says Danish telecoms consultancy Strand Consult. "The year 2009 will be the moment of truth. Simply put, one could say that the mobile industry's market players either need to justify their right to exist – or leave the business."

Here's a look at some of our favourite gadgets that were announced the week of the mobile congress.
Follow Emirates 24|7 on Google News.