Will it be India's best year?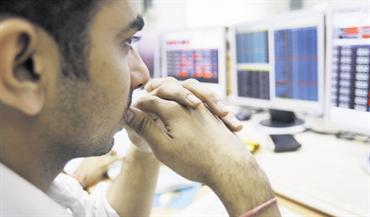 It is going to be a tough quarter for Satyam Computer Services' shareholders. Those who missed the bad news and could not sell their shares before trading was halted worldwide, will undoubtedly suffer.

The Indian financial markets, on the other hand, are expected to emerge stronger and more robust due to this Enron-style scandal as regulators come down harder on issues of corporate governance and on the role played by audit firms, including Satyam's financial auditor, PricewaterhouseCooper.

SOFTWARE STOCK STILL STRONG 

It is also clear that India's fourth-largest software exporter's loss can be its rivals' gain. Other companies in the Indian outsourcing sector – such as Infosys, Wipro and the grand-daddy of them all, TCS – will see their share values dip slightly before surging. Institutional investors will buy up their shares to fill the hole left by Satyam as they normalise portfolios.

For the individual investor, too, analysts say, it would be a good idea to shift some cash into other outsourcing firms to balance out the likely loss on Satyam shares. Although Satyam has inherently strong revenue streams – which would have been reinforced this year as global corporations outsource more work to cut costs – the taint of scandal will follow the company's valuation, leaving its new management no option but to seek a merger with a rival.

NOTES ON A SCANDAL

B Ramalinga Raju, the Chairman of Satyam Computer, resigned on Wednesday after admitting that profits had been falsely inflated for years, sending its shares crashing nearly 80 per cent. Satyam is a component of the BSE's 30-share Sensitive Index, the country's benchmark.

Satyam's investor confidence lies in tatters. Its customer confidence may follow suit. The company came under close scrutiny last month after it tried unsuccessfully to buy two construction companies partly owned by its founders, which, Raju said on Wednesday was a final attempt to put real assets in place of fictitious ones.

The firm's troubles deepened when a major customer, the World Bank, said it would not give Satyam any new business, citing "improper benefits" given to bank officials.

A SPREADING VIRUS 

The Satyam scandal – likened to the collapse of US-based Enron in similar circumstances – is spurring concern that India's corporate governance is inadequate.

Unfortunately, this comes days before the financial reporting season begins for the quarter ended December 31.

Strong fourth-quarter results, even by well-managed companies, are likely to see the long shadow of shoddy governance cast by Raju's disclosures.

And a stock market that bounced back in the first 10 days of 2009 after months of weakness may be unable to withstand this onslaught.

The Sensex rebounded seven per cent in the first four days of the year and global investors turned net buyers of Indian shares.

The index plunged 52 per cent in 2008 and investors pulled a record $13.1 billion (Dh48bn) from the market last year, according to the Securities Exchange Board of India, the stock market regulator. The news caused it to shed 7.25 per cent.

THE PATH AHEAD

Governance will be the overriding concern this year – not only in India but worldwide – as the means of making and reporting profit come under the scanners of regulators.

Any market that enforces the highest standards of corporate governance will receive substantial investment flows from a world battered by the US sub-prime fiasco. If India can get its act together on this score and couple that with a forecast seven per cent economic growth, its stock market could become a world-beater this year.

Developing nations' stocks are trading near their cheapest levels in a decade after the global economic slowdown and a slump in commodity prices sent the MSCI Emerging Markets Index down 54 per cent in 2008. In comparison, the MSCI World Index dropped 42 per cent.

Shares in the MSCI emerging markets index trade at 8.8 times reported earnings, while developed shares fetch 11.5 times profit. Sensex companies trade at 9.5 times earnings, according to data compiled by Bloomberg.

India's $1.2 trillion economy may grow seven per cent in the year ending March 31, according to government forecasts. The economy may expand at close to that rate in the next fiscal year too, as the global recession cuts exports and domestic demand wanes, Indian Minister of State for Commerce and Industry Ashwani Kumar said in New Delhi on Tuesday.


But who knew?

The question doing the regulatory rounds in India is: who knew and benefited from advance knowledge that Satyam Computer was heading for a disaster? Satyam promoters' hold over the company weakened further on Tuesday to 3.6 per cent after institutional lenders sold stocks pledged with them.

Satyam said last week the promoters' stake – founder B Ramalinga Raju (pictured) and his family – had dropped to 5.13 per cent from 8.27 per cent following the sale of stock pledged by SRSR Holdings, the corporate entity that holds the founders' shares.

IL&FS Trust Company said on Tuesday it sold 24.5 million Satyam shares on behalf of institutional lenders between December 23 and January 5. The sale of shares has been "on specific written instructions" by the debenture-holders and lenders. The lenders were identified as DSP Merrill Lynch, DSP BlackRock, Deutsche Bank, HDFC Mutual Fund and IL&FS Financial Services, while the borrowers were believed to be Amravati Greenfields, Bangar Agro and Narayandri Greenfields.

These entities had apparently borrowed Rs4.2 billion (Dh318 million) from the institutional lenders by issuing non-convertible debentures. The largest chunk of shares was offloaded on behalf of DSP BlackRock on December 23 and 24.

The Asian unit of UK fund manager Aberdeen Asset Management, once Satyam's largest shareholder, said this week it no longer held any shares in the Indian outsourcing firm. It declined to say when it sold the shares, but added the firm was "not prescient" to events that had taken place at Satyam. According to Thomson Reuters data, Aberdeen owned about 9.2 per cent of Satyam as of October, making it the firm's latest shareholder at that time.
Follow Emirates 24|7 on Google News.