With health events, DSF has a finger on the nation's pulse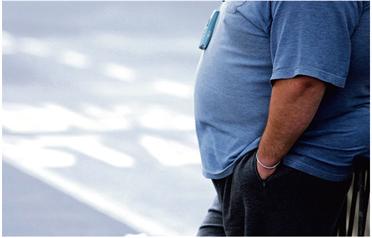 The annual Dubai Shopping Festival wants consumers to part with more than their money this year, with one of its official events attempting to help this increasingly obese nation ditch the excess baggage and shape up.
So if you haven't buckled down and addressed that holiday weight gain in your list of new year resolutions, The Weight Loss Show is probably a good place to start.
The event is being held at the Crowne Plaza Hotel Dubai on Sheikh Zayed Road this weekend. It aims to introduce innovative and healthy weight loss solutions for people to live more healthily, organisers said.
The DSF already addresses the health of the nation through its annual Family Health Festival, a month-long, citywide programme of workshops, edutainment activities, free health check-ups and counselling by medical experts.
"Public awareness is vital for promoting good health and the inaugural Family Health Festival proved to be a very fruitful exercise in extending information about a host of common, yet dangerous health conditions," said Naser Al Budoor, Director of Ministry of Health.
"In a scenario where nearly one out of every five individuals is obese, it becomes imperative to address the issue urgently. Obesity affects not just physical health, but also the psychological well-being of a person," he said. "An exercise such as this will emphasise effectively that the DSF stands for - hope and celebration."
Recent estimates say 60 per cent of both Emiratis and expats are clinically obese, Poorya Montaseri, CEO of Linkviva Events, organiser of the Weight Loss Show, told Emirates Business.
"Forbes magazine puts the UAE second in the Gulf states behind Kuwait in the list of the world's fattest nations. Add to that the propensity to eat high carbohydrate fast foods, due to their low cost-to-portion size, as well as current lifestyle patterns and eating habits, have resulted in a diabetes epidemic within the region that has lead to the UAE having the highest Type 2 diabetes rate in the developed world," she said. "Our show will help address the health concerns on the alarming rate of overweight individuals."
Montaseri was unable to provide an idea of the weight loss or fitness and nutrition markets in the UAE. "It is quite difficult to answer this as there are no official statistics for it," she said.
At the Weight Loss Show, more than 40 companies are showcasing the latest innovations, approved weight-loss solutions as well as the latest workout routines and equipment. Consumers can also expect free health and fitness assessments, expert advice and talks by dieticians, nutritionists and fitness experts.
Montaseri said her show aims to reach the whole family. "We believe education is the key and the entire family must be in alignment together," she said. "It is very important for children and teenagers to get more active and learn about a healthy lifestyle at a young age."
The Family Health?Festival, meanwhile, is running a month-long weight loss contest, where 15 people will be guided through a tailormade programme to help them shed extra kilos.
And for everyone else, sprinting from one sale to another should help keep the weight off.
Keep up with the latest business news from the region with the Emirates Business 24|7 daily newsletter. To subscribe to the newsletter, please click here.
Follow Emirates 24|7 on Google News.