A rough guide to... World economic forum annual meeting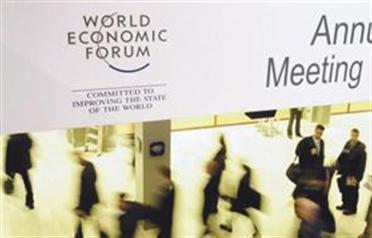 What is it? The annual meeting is the Forum's flagship event and provides a platform for world leaders to set the global agenda and work towards solutions at the beginning of the year. This year's event is being held in Davos, Switzerland this week from January 28 until February 1 under the theme 'Shaping the Post-Crisis World'. The five-day forum will bring together CEOs, politicians, academics, NGOs and religious leaders from across the world and is considered one of the most significant events on the global calendar.

Why is it important? This year's event is expected to be one of the most important in the Forum's history as it focuses on managing the current crisis and shaping the entire post-crisis agenda from economic reform to climate change. It also provides a unique opportunity at the beginning of the year to leaders to shape the necessary transformations at an early stage. The objective of the 2009 annual meeting is to catalyse a holistic and systematic approach to improve the state of the world in a manner that integrates all stakeholders of global society.

Who's going to be there? Forty-two heads of State and Government, 1,200 business leaders, NGOs, trade unions and experts from a wide range of fields are expected to meet on the Swiss alpine resort of Davos to address the global financial crisis. In all, more than 2,500 participants from the business, political and cultural fields will address the meeting. Russian Prime Minister Vladimir Putin is to make the opening address, and co-chairs include former Secretary-General of the United Nations, Kofi Annan, the Chairman and Chief Executive of News Corporation, Rupert Murdoch, and Group Chairman of HSBC Holdings, Stephen Green, among others.

What's being said about the Forum? "The financial crisis is causing every business and government to take a fresh look at their business. There is no other global forum like Davos, which brings together leaders from all areas of private industry and public policy to share the ideas and vision that are needed in these critical times," said Timothy P Flynn, Chairman and CEO of KPMG. "It is an invaluable opportunity to gain new perspectives as we think beyond the current challenges to how we deliver more value to our clients, create greater trust and transparency in markets and live up to our commitment to support communities around the world."

Facts and Figures Around 56 per cent of participants are business leaders from the Forum's members, which include around 1,000 foremost companies from across the world and across economic sectors. More than 1,400 chief executives and chairpersons from the leading companies are participating this year, the highest ever since the World Economic Forum was founded in 1971. More than 510 participants will be from the civil society.
Follow Emirates 24|7 on Google News.