Death of shortest man shocks his family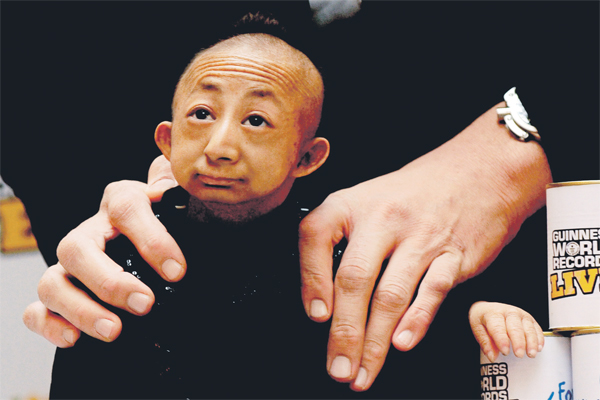 The family of He Pingping, the world's shortest man, said yesterday they were shocked by his unexpected death in Italy, saying he had shown no previous signs of bad health.
"We just did not expect this bad news," his sister He Lihua said over the phone from Baotou, a city in the northern region of Inner Mongolia where he lived.
"Pingping went to Italy... and he called us every day saying he wasn't eating well and that he missed us."
He Pingping, who had been named the world's shortest man by Guinness World Records, suffered chest problems while in Rome where he was taking part in a television show, and was taken to hospital but died over the weekend.
Follow Emirates 24|7 on Google News.