Five questions for... Bernard Richards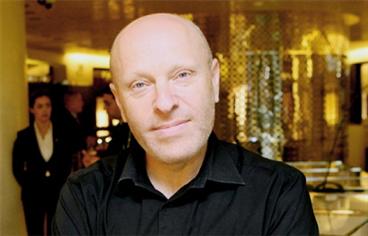 Bernard Richards comes from a family of watchmakers and spent time working with his parents and designing for several international brands before launching BRM eight years ago. All his designs combine his love of watch-making with his passion for motorbikes and racing cars but it remains a niche venture with just 2,000 models produced each year. Richards was in Dubai recently and spoke with Emirates Business about his philosophy.


How did the association with racing come about?

My passion is racing so when I decided to launch this brand I created a watch for a guy like me, who is very sporty and has the racing spirit. I used to race but had an accident 12 years ago, which forced me to stop. It took me until last year to recover fully.

Why are you not mass marketing?

When I started I had no idea the brand would be this successful because I am not a marketing professional. BRM is a very small brand – we only make 2,000 pieces a year but we do not want to produce more as we only make special watches. The most important thing is to stay independent. If I produced as many watches as other brands, I am sure they would sell but it would kill the identity. If you look at an average car, you do not know what make it is because they all look the same, but a more exclusive one is instantly recognisable.

The watch industry is exactly the same so I make exclusive designs and only sell a few. People who drive a Ferrari do not want to have the same watch; they want a special car, they want a special watch and people come to us because we make them.

Apart from the racing aspect, what else makes your products unique?

We are the only brand that allows people to choose the colour of the strap, the hands and the watch face. They can go on the internet and put it together themselves all for €4,500 (Dh24,000) to €5,000. Inside, they have an engine like a motorcycle and shock absorbers at the edge. They are transparent because the most beautiful pieces are at the back so I added more movement. They are very light because the construction is like that of a racing car.

Why did you stop producing for larger companies and where is your main customer base?

I used to work a lot for big brands but I decided it was better to have my own company rather than work for someone else. I made a good choice because I am free and that is the best way.

France is a good market, as is the US, Dubai and Asia. It is very strong in Singapore as people like the chronography and design.

Is it difficult making a name as a French company as most watchmakers are Swiss?

It is not difficult and does not change anything. You can say the beautiful girl comes from Russia, the beautiful car from Germany and the beautiful watch from Switzerland but someone from Germany can make a good watch too. A lot of good watches also come from France; Swiss made is good but not all. 
Keep up with the latest business news from the region with the Emirates Business 24|7 daily newsletter. To subscribe to the newsletter, please click here.
Follow Emirates 24|7 on Google News.