Goodwill no small change in tough times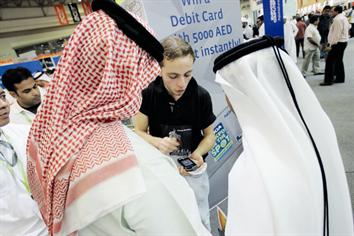 As the current economic crisis gets deeper, consumer trend experts say there has never been more urgency for corporations to ditch their quest for money and embrace generosity as challenging times see people seeking care, empathy, sympathy and generosity.

According to Trendwatching.com, in turbulent times like now generosity will find an extra-appreciative audience, and certainly will not be forgotten.

Generation G will be the umbrella trend that will dominate the year and businesses cannot afford to ignore it in this business climate when consumers will be tightfisted.

Reinier Evers, founder, Trendwatching.com, told Emirates Business: "There has never been a better time to show you truly care about your customers. They will definitely not forget any kind of generosity you show them in these challenging times."

According to Trendwatching.com, companies stand to gain from being generous as not only will customers be more appreciative, they will also return your favours by being more willing to spread the word about you.

"Just by making the first firm steps to a holistic approach to generosity, your brand will immediately stand out, if not become known for being a truly generous brand."

Being generous to customers does not always mean giving away everything you have, or forgetting about bottom lines and profitability. Generation G, is about being a bit kinder, a bit more caring towards your customers. Eight ways for corporations to join Generation G.

1 Co-donate

Start with social responsibility, charity and good causes. There are lots of innovative corporate donation programmes popping up, and one characteristic many share is that they ask customers to co-decide and (often) co-donate. Another common element is the use of online or mobile phone technologies to make the most of impulse-driven and networked fundraising and donating.

Learn from this: Last July, British grocer Waitrose launched a locally-focused giving programme that enlists customers' help in focusing on issues closer to home. Waitrose's Community Matters programme assigns each store £1,000 (Dh5,409) each trading month to donate among three local organisations such as community groups, schools or charities. Customers nominate the organisations to benefit, and Waitrose's local democratic bodies make the final selection. Customers are then offered a token each time they shop that can be inserted in any of three Perspex tubes – one for each of the selected charitable groups. At the end of the month, the pile of tokens donated to each organisation is weighed and the beneficiaries receive a corresponding proportion of the cash.

2 Eco-generosity

Start thinking about how your brand can actually boost the environment instead of just limiting damage. Call it PR or responsibility or both. As long as you are going out of your way to be generous, everyone wins.

Learn from this: Two billion tonnes of cement used globally every year accounts for more carbon dioxide emissions than the aviation industry; a total of five per cent of the world's emissions. In a bid to combat this threat, British firm Novacem has developed a new formulation that promises not only to negate the 0.4 tonnes of emissions created by one tonne of standard cement production, but to actually absorb 0.6 tonnes of carbon dioxide in the same amount of cement. This turnaround is achieved by using magnesium silicates as raw material instead of traditional alternatives such as limestone. The silicates require far less heating during production and then absorb carbon dioxide during the hardening process.

3 Free love

The art of giving away your stuff to consumers, is an enduring trend and is obviously very Generation G.

Learn from this: Last November, the outdoor outfitters at Austrian Northland Professional kicked off a campaign through which billboards gave away free merchandise. Northland affixed samples of its caps, gloves and scarves to roughly 50 billboards throughout the city of Graz. About 20 items were attached to each eye-catching billboard – for a total of about 1,000 in all – and the effort was repeated every other day.

4 Brand butlers

If consumers value the authentic, the practical, the exclusive, and they are also forever looking to make life more convenient, even save some time, then why persist in bombarding them with one-way advertising campaigns? Instead of stalking potential and existing customers, why not assist them in smart, generous, relevant ways, making the most of your products and whatever it is your brand stands for?

Learn from this: Shoppers at Ikea furniture stores in Denmark now have a option for bringing their large, bulky purchases home: a fleet of Velorbis bikes with trailers that are available for loan at virtually no charge. Ikea launched the programme after market research found that 20 per cent of its Danish customers ride their bikes to the store. It then partnered with Danish Freetrailer, an organisation that loans out free trailers for both bikes and cars, to establish the service, which has already begun at Ikea's Gentofte store.

5 Perkonomics

Perkonomics is another integral part of Generation G. Offering new-style perks like reserved parking for owners of a specific automotive brand, or letting preferred customers jump queues at busy events, is an excellent way to become a more generous brand. The benefits for brands are equally promising: from escaping commoditisation to showing empathy in turbulent times.

Learn from this: Fashion brand Esprit rewards its most devoted customers with an exclusive Esprit Club Platinum Card that offers several perks (in addition to the obligatory discounts): free alteration service at Esprit stores, professional shopping advice by appointment, access to a special newsletter about exclusive products and promotions, and invitations to exclusive Esprit Events.

6 Tryvertising

This is a new breed of product placement in the real world, integrating your goods and services into daily life in a relevant way, so that consumers can make up their minds based on their experience, not your messages. Needless to say that this year, "try before you buy" will gain even more popularity due to the current economic crisis and more cautious consumers. Learn from this: Californian Pomme Bébé serves nothing but organic baby and toddler meals prepared fresh in its on-site kitchen. The Tryvertising twist? Discerning baby clientele can sample Pomme Bébé's offerings – for free – at its Tasting Bar and luxurious, sit-down Bébé Lounge.

7 Random act of kindness

Here's a simple, under-used branding tactic that, if practiced consistently and long-term, will delight customers, and do more for positive brand buzz than most mass advertising campaigns: random acts of kindness. Yes, that is right; everything from picking up the tab to sending a surprise gift to loyal customers will soften up even the toughest of customers.

Learn from this: Wings is a credit card brand owned by Akbank, one of Turkey's largest banks.

The card is targeted at frequent travellers, who earn miles as they shop at member restaurants and shops. Wings recently partnered with five restaurants in Istanbul – Ulus 29, Hakkasan, Gilt, Topaz and Beymen Brasserie – to offer a random selection of lucky Wings members a pleasant surprise. After having dinner at one of the restaurants and paying with their Wings card, the customer is notified that Wings will foot the bill.

8 (F)Rigid no more

Last but not least, there's a world to be won by being less rigid – if not downright frigid – when it comes to interacting with your customers. (F)Rigid no more is as close as you'll get to the required "generous" mindset. It's about return policies that don't require a receipt from loyal customers. It's about hotels not charging an extra night for that late checkout.

Generation G is about treating your customers the way you would like to be treated the moment you shed your company outfit and don your consumer clothes.


Who will pay for this?

1. If the recession is hitting you and your budgets are tight, Generation G may feel like too costly a trend to capitalise on. Trendwatching begs to differ as not all Generation G projects and initiatives are costly. Often, it's a case of mindset, of being creative, of finding the right partners, without spending millions.

2. Those projects that do involve serious money should be paid for by shifting funding from any kind of bland, non-relevant, non-interactive, and above all, non-generous ad campaign you are planning to run this year.

3. Not infusing your company's or brand's mindset with generosity will cost you much more. Like, seeing your brand go bust. Which makes any kind of expenditure on generosity a bargain.
Follow Emirates 24|7 on Google News.