Initiatives help firms outperform peers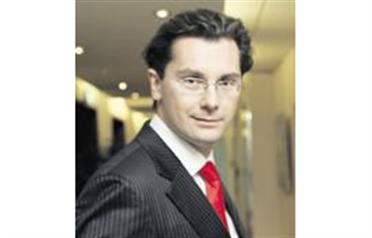 Companies reflecting a "true" commitment to corporate sustainability practices have outperformed their industry peers amid the economic slowdown, a recent analysis by AT Kearney has said.

In 16 out of the 18 industries examined by Kearney, the companies recognised as sustainability-focussed, outperformed their industry peers over both three-month and six-month periods, from May to November 2008, from value erosion. Over three months, the performance differential across the 99 companies in the analysis was 15 per cent. The performance differential translates to an average $650 million (Dh2.3 billion) in market capitalisation per company.

Sustainability practices refer to those geared towards protecting the environment and promoting social well being while achieving shareholder value. "Companies have understood the value of long-term strategy, strong corporate governance and solid risk management practices as part of their sustainability strategy. This proves especially valuable in a crisis market like this one and it pays in the long term," said Robert A Ziegler, Partner-Vice-President, AT Kearney Middle East, in an e-mailed response.

"Investment in green innovation – such as renewable energies – will pay off and will differentiate companies from those with a short term focus," he added.

According to Kearney, while green measures that produce immediate cost savings such as reducing packaging material and decreasing fuel use will become increasingly common in a cash-strapped economy, investing in the sustainability for the long term may be the best way to protect a company's value through the months and years ahead.

"Our study indicates that the market rewards specific companies," said Ziegler, adding, "we find common characteristics among the leading companies that show sustainability goes far beyond the narrow definition of being environmentally friendly."

This included a focus on long-term strategy, strong corporate governance, sound risk management practices and investment in green innovations.
Follow Emirates 24|7 on Google News.