Search on for long-term UAE residents from India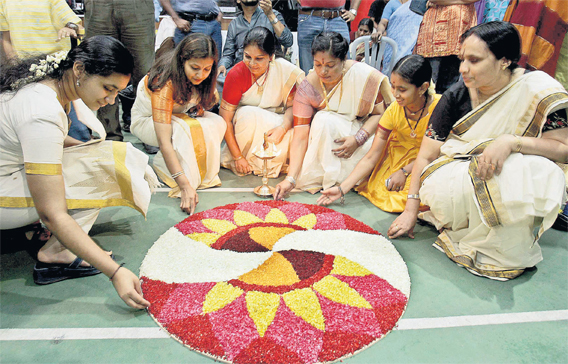 A year-long campaign has been launched to track down the 10 expatriates from the South Indian state of Kerala who have lived in the UAE for the longest time.
Large-scale Indian migration started in the 1950s following the discovery of oil in the UAE, and many Keralite expatriates went on to achieve success in a number of fields.
The campaign is being run by Dubai-based Indian language newspaper Gulf Madhyamam. An initial shortlist of the most senior expatriates has been drawn up with the help of readers, and the Indian Social Club in Khorfakkan is working closely with the newspaper to find others.
Indian Consul General Venu Rajmony recently named five of the most senior South Indian expatriates in the UAE and the newspaper is planning to announce the names of five more in 2010. Emaratis who have supported the expatriates will also be honoured.
"The initial response to the campaign has been quite astonishing," Hamsa Abbas, Editor-in-Chief of Gulf Madhyamam, told Emirates Business. "We are trying to select the 10 most senior Keralite expatriates in the UAE and the list will be announced next year.
"Many of them came to the UAE in the 1950s and 1960s without proper documents. We started the campaign in Khorfakkan as it was the prime port of entry in the 1950s. At this difficult time we are going back in history to learn about the difficult living and business environment in the UAE in the 1950s." Mariamma Varkey landed in Dubai in 1961 – a time when there was no running water or air-conditioning – to join husband KS Varkey, who had arrived in Dubai in 1957 and begun his career as an educator. Gulf Madhyamam has named her as the senior Keralite who has excelled most in education and business.
Ali NP from Malappuram is the most senior Keralite whose name has so far been put forward by Gulf Madhyamam readers. "I came here on September 9, 1964, on a ship that left Mumbai on September 5 and travelled to Dubai via Karachi, Gawdar and Muscat," he said.
Also on the shortlist is Moideen Haji CH, who arrived on September 11, 1966.
The other three migrants shortlisted by the newspaper's readers are Abdul Kareem, K Hassan, and PA Ebrahim Hajee.
Keep up with the latest business news from the region with the Emirates Business 24|7 daily newsletter. To subscribe to the newsletter, please click here.
Follow Emirates 24|7 on Google News.