Upcoming Lebanese jeweller has designs on Dubai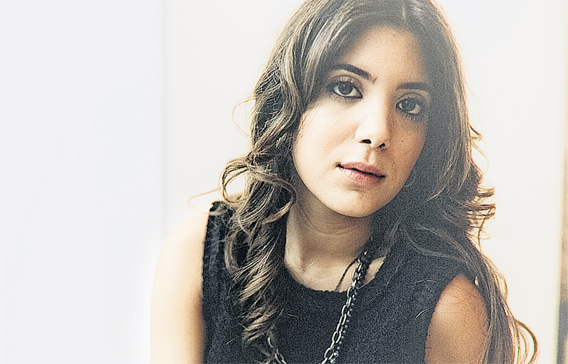 Jewellery by upcoming Lebanese designer Noor Fares, whose clients include the likes of Zaha Hadid, Francesco Clemente and Camilla Al Fayed, will be available in Dubai later this year.
"Right now I am in talks with two major companies in Dubai for the distribution of my jewellery," she told Emirates Business after a visit to the just-concluded Doha Jewellery Show.
"However, as I have not made any final decision, I can't reveal their names just yet."
Fares's jewellery is sold at Beckley, Switch and H Lorenzo in Los Angeles, Harrods in the United Kingdom and Moon in Beirut, but she plans to eventually open her own boutiques in major cities around the world.
"I plan to grow my business by expanding the points of sale in boutiques and department stores," she added. "I am looking at the Middle East and European markets. I will collaborate with fashion designers, too. I was recently in Doha for the jewellery and watch show and I am already in talks with a fashion designer there. I will release another collection next year. I plan to release one collection every year and do some pieces for auction houses."
One of these unique pieces will be auctioned by Christie's in April in Dubai at an exhibition-cum-sale of works by contemporary designers. "It is a sculptural piece, which is a combination of jewellery and art. It is made of wood, gold and colourless diamonds. I use a lot of wood in my works because in a lot of cultures around the world wood denotes good luck – for example we say 'touch wood' or 'knock on wood'. So that's why I prefer to work with this medium." Her pieces can cost as little as Dh285 and go right up to Dh150,000. One piece can take three to four weeks to create from the design stage to completion – and some take as long as four months.
Her current collection is called the Touche du Bois – French for 'touch wood for luck' – and combines ebony and jet with white and coloured diamonds, tsavorites, coloured sapphires and silver gilt or solid gold beads. It includes sculptural rings, rosary necklaces, bead bracelets and cuffs. Her Windows of Love collection features a figurative motif taken from ancient Byzantine window designs linked in long sautoirs of silver gilded with 18 carat rose and yellow gold or plated with black rhodium. The range includes bracelets, earrings and headbands.
Her Happiness collection motif is derived from the Chinese symbol of good luck and happiness.
The motif is linked into 18-carat yellow gold and black gold rhodium-plated chain necklaces, bracelets and pendants. Some of the pieces are identified on the inside by a small secret protective eye – the Eastern symbol of good luck – in gold with a miniature blue sapphire iris.
Fares, who is the daughter of former deputy prime minister of Lebanon Issam Fares, draws on a wide range of influences from around the world. "Even though I am of Lebanese origin I grew up mostly in the West and have travelled around the world extensively. That is why my work is influenced by both the Western and Middle East cultures. I draw inspiration from almost everything – from books, to museums to my travels abroad.
"I don't let a piece become part of my collection till I am happy with it. If I am not happy with the finished product I keep sending it back to the workshop until it is done to my satisfaction."
Keep up with the latest business news from the region with the Emirates Business 24|7 daily newsletter. To subscribe to the newsletter, please click here.
Follow Emirates 24|7 on Google News.