Vintage jewellery finds favour with aficionados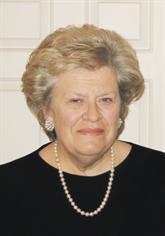 Hollywood endorsements are bringing vintage jewellery back into the spotlight globally and uniquely designed vintage pieces have become a must-have item for women in the Gulf too.

Fashion-forward celebrities including Nicole Richie, Ashley Simpson and Victoria Beckham have been seen sporting one-off pieces of antique and vintage jewellery. As a result of this celebrity endorsement,

fashion-conscious women globally as well as in the Gulf are craving for antique jewellery, thus creating a market for such products here, experts told Emirates Business.

"Beautiful vintage jewellery is the perfect way to accessorise any outfit, and many trend-setting celebrities have shown that wearing out-of-the-ordinary pieces is a great way to stand out from the crowd," said Anna Haughton, co-organiser of Art Antiques Design Dubai.

Art Antiques Design Dubai that will showcase top quality antiques and art from many countries, cultures and periods will take place at the Madinat Arena, Madinat Jumeirah from February 18 to 22.

"Vintage jewellery has become very popular with women in the UAE and women here are increasingly seeking out rare antique jewellery. Several of our dealers from last year and experts in the region have attested to this. With such a fashion forward culture in the UAE and its neighbouring countries, antique jewellery dealers are confident there is a market for this here.

"Also, the Dubai Ladies Club, with whom we have worked closely and who are hosting an exclusive women-only preview of the fair this year, has confirmed that demand for these rare accessories has grown significantly since our event last year," Haughton said.

Dr Samina Khanyari, owner of Samina Inc, UK, who will be one of the exhibitors at the show said: "Antique jewellery never went out of fashion; however it is definitely rising in popularity in recent times thanks to Hollywood celebrities who are demonstrating a distinct preference for the old over the new. For instance celebrities like Nicole Richie, Ashley Simpson and Victoria Beckham have been seen wearing antique and vintage jewellery. Therefore, style-conscious women are investing in vintage pieces trying to keep up-to-date with the latest fashion must-haves. UAE women who have always been very trendy and have kept up with the latest global fashions are increasingly seeking out rare antique jewellery.

"Vintage jewellery is also very popular with private collectors, museums and in the West with people and patrons who appreciate the art of jewellery design."

Talking about the response to the wearable art last year Dr Khanyari, whose company was one of the exhibitors at the fair, said: "We were pleased with the business generated at last year's fair and we are excited to return for the second edition of Art Antiques Design Dubai.

"We believe the fair offers us a very good annual exposure in the Middle East. Dubai's proximity to many nationalities and cultures makes it a very feasible and interesting showcase for us, an audience which we may not be able to reach otherwise."

Haughton agreed: "Our inaugural show was well received in the Middle East with a lot of enthusiasm expressed by art lovers at having an exhibition in the Gulf displaying world-class art and antiques.

"We were delighted to observe a strong desire to learn more about the international art market among the local and expat community in the UAE. There was, for example, keen interest in the specialist book dealers participating, which indicated the level of enthusiasm to learn more about the various categories in art.

"As international fair organisers, it was a great experience for us to observe how antiques and art are viewed in the region and based on that experience we have placed greater emphasis on the 'design' element in the 2009 fair."

According to the organisers, the Middle East market includes traditional art lovers as well as new buyers who have a passion to use fine artworks and antiques as luxury design elements and social symbols.

Despite the global financial crisis the organisers are confident that the fair will generate a fair amount of business this year just as it did last year. Haughton said: "As with all leading art fairs, business on the floor is conducted privately between a buyer and a dealer. However it is believed that dealers at the fair last year sold works valued in excess of millions of dollars. Though we are aware of the current shifts in the global economy we remain positive that the fair will generate excellent business like last year as people understand both the passion to be enjoyed and financial gain that may be realised when buying fine art and antiques."

Their optimism does not seem to be unfounded as many of the companies who exhibited at the fair last year have already confirmed their participation for this year too.

This year Samina Inc will be showcasing an extensive array of fine antique Indian jewellery dating back to the Mughal and Deccan courts. The embellished pieces feature priceless precious stones, including Burmese rubies and diamonds from the world's earliest producing mines – the Golconda mines from 17th to 19th century.

Khanyari said: "The jewelled arts of Mughal India, which is our speciality, will always be an attraction for any serious collector or museum interested in Islamic art. The approximate range of prices of these start at $45,000 (Dh165,285) and go on into six figures. We will, however, also be carrying pieces in a lower price range, both antique and modern to make things accessible to a vast audience, which always remains our endeavour and intention. Vintage and modern items will also be available from about $1,000 upwards."

Haughton said: "We are excited to confirm that many of our key exhibitors at the inaugural fair, including Mathaf Gallery and Ronald Phillips Ltd from London, have returned for the second edition in 2009 and are bringing along some of their finest exhibits to the Dubai fair.

Around 40 dealers including several major new dealers such as The Sladmore Sculpture Gallery and Sam Fogg from London, Marvin Alexander Inc from New York, Derrick Beard from Miami and Grant Macdonald from London and Dubai will take part in the show.

"The 2009 fair is exciting for us as we have partnered with 1stdibs.com, the premier online marketplace for antiques, vintage furniture and 20th century design to present for the first time Art Antiques Design Interiors – a new concept at an International fair," Haughton said.

Pieces to watch out for

A 19th century necklace of mangoes – the Manga Malai. The necklace, which originates in Tamil Nadu, India, is delicately made from pure gold set with the famed Burmese cabochon rubies in mango-shaped units.

Another distinct piece on show will be an upper armband, known as a bazuband, which is fabricated from gold and set with Golconda diamonds. The armband is fashioned from three hinged panels curved to fit the arm and its centre section is adorned with five flat-cut rectangular diamonds.

The sleekness and flexibility of the armband is unique to the craftsmanship of the early Mughal era.

Follow Emirates 24|7 on Google News.