What's on this week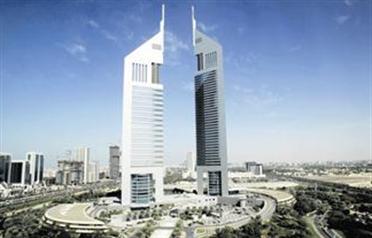 Sunday until Tuesday – The 2009 International Property Show at Dubai International Exhibition Centre.

Sunday until Wednesday – The Saudi Communications exhibition starts in Riyadh, offering a platform to present the latest technologies in a rapidly expanding market.

Monday until Wednesday – The Middle East Alternative Investments Summit at Emirates Towers, pictured below.

Monday until Wednesday – The First International Conference on Biotechnology in Riyadh.

Tuesday until Thursday – Oman Travel Mart at Oman International Exhibition Centre, Muscat. Now in its sixth year.

Tuesday until Thursday – Power Gen Middle East, the region's leading event dedicated to the power and water industries, in Manama, Bahrain.

Wednesday – The 10-day Skywards Dubai International Jazz Festival begins at Dubai Media City Amphitheatre, offering entertainment from around 30 live acts.

Friday until Saturday – The Med Invest 2009 forum, in Beirut, aims to strengthen economic relations between the EU and Mediterranean countries by highlighting their link to the Gulf.


This day in History

February 14, 1946 – The Bank of England, the central bank of the United Kingdom and the model on which most modern central banks are based, was nationalised 63 years ago to become a state-owned institution. The bank, pictured, which is headquartered in London's main financial district, was established in 1694 to act as the English Government's banker. To this day, it still acts as the banker for the UK Government, with a monopoly on the issue of banknotes in England and Wales, but not in Scotland or Northern Ireland.
Follow Emirates 24|7 on Google News.