A master's degree seen as a step up the career ladder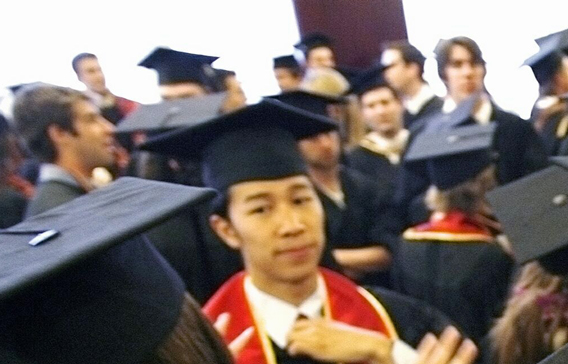 Postgraduate studies are in great demand among working professionals in the UAE, with more than 60 per cent of respondents in a recent survey saying they want to pursue or complete their master's degree to boost employment opportunities.
The survey, conducted by International Conferences and Exhibitions (IC&E), the organisers of leading education and training event, Getex Dubai 2010. It polled 250 people.
Up to 74 per cent of those planning to take up postgraduate studies prefer to attend classes at the university campus, while 22.9 per cent of learners are interested in online study programmes, with less than three per cent preferring self-study programmes, according to the survey.
IC&E said that the survey was crucial in developing the core offerings of Getex Dubai 2010, which will feature a wider range of postgraduate programmes and value-added services.
In addition, the survey supports the emerging trend at Getex Dubai, wherein nearly a third of all visiting learners look for various postgraduate courses.
Anselm Godinho, Managing Director, IC&E, said: "The survey confirms that a majority of working professionals in the UAE are proactively seeking opportunities to boost their career development.
"Obtaining a postgraduate qualification has remained the most popular means of enhancing employment prospects, particularly in view of the numerous academic institutions that have been established in the country," he said.
Follow Emirates 24|7 on Google News.