A new you for the New Year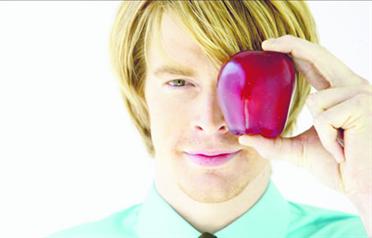 Gym memberships notoriously rise in January as people begin the year with the best of intentions, but by February and March a significant proportion have fallen off the wagon and retired their trainers to the back of the wardrobe.
An alternative to months of exercise to repair some of the festive damage can take as little as three days and leave you feeling revitalised. Detoxing may sound like an extreme thing to do but it can be much easier than exercise – not to mention it doesn't mean breaking out in a sweat every day.
Michelle Reynolds recommends everyone detox during January to aid the body's Christmas recovery.
"The festive season is a busy one for everyone with constant social get-togethers, especially here in Dubai. Many people include weight loss on their list of New Year's resolutions and to achieve that goal detoxifying the body is the first step, followed by a healthy diet and exercise plan," says Reynolds, who creates personalised fitness solutions with her business, Detox @ Your Door.
Although every plan is different, there are certain rules everyone must follow, which include omitting salt, sugar and caffeine. Some will be put on a liquid diet while others have a simple food plan but either way Reynolds believes everyone should detox at least once in their life.
"We are addicted to sugar but don't realise it because it's put in food. Detox clears out the eliminating organs and promotes wellness by renewing the body so it can re-build its immune system and defend against illness," she says.
Jane Scrivner, the author of Detox Yourself agrees. She says: "Many of the normal, everyday foods we eat can cause problems if we eat too much or not enough. Extreme imbalances are well known, for instance, lack of iron causing anaemia and lack of vitamin C causing scurvy, but few are aware that very common foods can have a similar effect if not treated properly."
Although there have been questions raised about the benefits of detox and extreme cases where people have become seriously ill as a result, expert Reynolds insists it is safe as long as people are not deprived.
"The idea is to remove toxins but people can still eat a lot as long as it's the right foods. They eat lots of fresh fruit, vegetables, fish and muesli," she adds.
Although thoughts of eating nothing but muesli and vegetables for the next three to 30 days might fill you with dread, thinking about everything you have consumed over the past two weeks is enough to inspire many to change their habits. And the great thing about this over the gym is that it doesn't last forever.
A detox day
-Breakfast: Bircher muesli with soya milk or a spiralina smoothie
-Mid-morning snack: Crudités
-Lunch: Detox soup and salad
-Afternoon snack: Soya yogurt
-Dinner: Butternut curry or grilled fish with vegetables and a piece of fruit
Follow Emirates 24|7 on Google News.
As 2009 begins, many will turn their attention to health matters after the excess of the past few weeks.