Simple steps to career satisfaction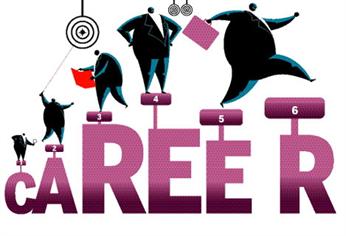 The importance of job satisfaction cannot be overstated, but it is not always the company's fault if a person is unhappy. Often it is because they are simply in the wrong line of work.

The fear of failure prevents many employees from trying something new, and the fear of the unknown compels them to stay where they are. Being stuck in a rut is no fun but if you fall into this category these six steps could be your ticket to freedom.

1 Examine your career path
Every person should ask themselves what they want to do. We all have things we enjoy doing, some more than others. And if people try hard enough, they can find something that pays well.

The leading cause of job dissatisfaction is not that a boss is failing as a manager, but that people are doing something they don't really want to do.

People who cannot decide what job they want may as well stay where they are. Those who know what they want to do should take steps in the right direction to change their career.

2 Set some realistic goals
Once you have decided what you want to do, chart what you need to achieve and by when. Be realistic, otherwise that rut you are coming out from will appear all over again. Don't be too ambitious, but don't be too modest either. The journey will be hard, but worth it in the end.

3 Never stop learning
All professionals, whether they are an architect, lawyer, doctor or computer programmer have to keep honing their skills to keep them sharp. Dream jobs almost always involve continuous learning cycles, which is why so few people are doing them and why so many others are stuck in ruts.

The point here is twofold: first, get a feel for the work you are going to be doing and second, get an idea of how hard you will have to work to get there.

4 Keep your options open
Interesting things could happen over the course of the next few months so even though you could have one goal, don't close your mind to others. Be prepared to accept that no one makes it the first time but getting a foot in the door is a good start.

5 Choose wisely and carefully
Once you are ready to begin a new career, it is time for the final analysis: Is this really what you want to do?

By now you will have had a couple of experiences and neglected some areas of your current rut-of-a-job. It is not about deciding whether to continue with your current job but you do have to decide if you must start again and choose a new path, perhaps one you're more familiar with or more talented at.

6 Make the move… fast!
At this stage, it is really a question of gut instinct. You either can or you can't make the move. If you think you can, do it quickly as being proactive prevents the fear of failure and preventing you from reaching your goals. Therefore once you have made up your mind, hand in your resignation, enjoy your boss's look of utter surprise, then put your plan into action and start walking a new path to career satisfaction and success.
Follow Emirates 24|7 on Google News.