Strategy key to surviving downturn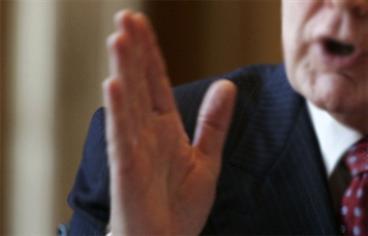 Recessions separate corporate followers from leaders and it is precisely during times of uncertainty that decisive companies have the best prospect of overtaking their competitors.

According to a report by the Economist Intelligence Unit (EIU) titled Getting ahead in a recession by making better decisions, twice as many companies moved from the bottom of their industries to the top during the 1990-91 recession as did so before or after that period.

As economist and author James Surowiecki points out, the US food company Kraft released Miracle Whip mayonnaise in 1933; Texas Instruments launched the transistor radio during the 1954 recession; and Apple brought out the iPod in 2001.

The study revealed that each of these companies acted decisively in uncertain times and moved past their competitors to industry-leading positions. In other words, the best time to make big decisions to grab market share and drive growth may be now – a time when many companies are distracted, timid or confused.

Talking to Emirates Business about decision making during a recession, Steve Drake, Partner, PricewaterhouseCoopers said: "Making decisions in times of change is often the most difficult as they tend to be unplanned and therefore reactionary. Companies that have clearly defined business strategies and "Plan Bs" are best placed to deal with those changes.

Harder decisions

"Businesses that are slow to respond or have business models that are hardest to adapt to change are those that struggle the hardest.

"I don't think decision making necessarily becomes more complicated during a downturn. It is simply a catalyst that sometimes forces harder decision making.

"Well-organised businesses however are making difficult decisions and changes to their businesses in good times as well as in tough times," he added.

Almost two-thirds (62 per cent) of the 700 companies surveyed globally in September this year by EIU, reported weaker demand, while only one-quarter observed continued growth.

Most reported that their organisations were responding to economic challenges in the traditional way: By focusing on cutting costs or improving efficiency.

Whereas companies may have limited control over the level of demand for their products and services, they do exercise a great deal of control over their own decision-making.

Many are changing key aspects of the process: The downturn demands that companies become more efficient not only in their operations (cited by 96 per cent of respondents) but also in incorporating more customer-centric information into decisions (cited by 53 per cent of respondents).

Shifting focus

While the focus of decisions at half the companies surveyed has shifted to the short-term and tactical – to survival, in other words – executives also agree that companies cannot make good tactical decisions without a vision of where it wants to be in the long term.

Unless it has a clearly articulated long-term strategy, a company will find it impossible to make effective or coherent tactical decisions in the near term.

Drake agreed, saying: "A clear strategy I would say is paramount as it is the basis upon which actions are taken in an organisation. Without this, it becomes difficult for managements to make decisions on a day-to-day basis that are aligned to a common theme.

"The risk is then that inefficient decision-making creeps into an organisation thus impacting its ability to maximise its potential.

"Also of key importance is having a balanced management team to make those decisions. We often see companies without the depth and breadth of a skilled management team who then become exposed in difficult times, as seen through the downturn for example, as they are generally not equipped to react to the changes needed in their businesses." 

In the EIU survey, respondents noted the need to diversify the sources of information used to make decisions, both within the company and outside it.

Within the company, 46 per cent or respondents identifed middle management as a key source of information while outside it, customers were identified by 57 per cent of respondents and providers of capital by 33 per cent as potential sources of reliable data.

Wider sources of data

Drake explained: "Generally the more data points a business has the better decision-making will become. However, it is important to add that this data needs to be appropriate to business needs and should be of the right quality to take sensible decisions upon.

"Data that does not fit the needs of the business can often cloud decision-making, leading to sub-optimal conclusions. I would therefore caution the view that a wider data source is necessarily beneficial to a business – it needs to be intelligent data."

According to EIU, two-thirds of respondents say that the financial and operational information held by the finance function – as filtered through the sceptical eyes of the chief financial officer – is the most important input for good decisions.

Also important are the strategic planning functions and those with direct pipelines to the customer notably the sales, marketing and customer-service departments. Whether companies stick with their core competencies or strike out into new territory, they can increase the odds that they will successfully navigate the recession by improving the decision-making process.

Need to be proactive

The principles of good decision-making include being proactive, ensuring that decisions are made at the appropriate level in the organisation and basing them on the best information available. Such principles can reduce risk and help companies to turn current challenges into future opportunities.

Talking about how business leaders in the Middle East and the UAE in particular, can take advantage of the recession, Drake said: "I think in some respects the recent global events were a useful reminder for businesses in the region that business cycles do happen and that sustaining continued growth indefinitely is hard to achieve in any environment.

"What this downturn has conveyed to us is that business models and balance sheets need to be much more robust than they perhaps were in the past.

"I would see this downturn as an opportunity for key business leaders in the region in all sectors to build a better future by focusing more on their operating models and balance sheet strengths. Excessive leverage will no longer be a viable option and balance sheets will need to reflect that fact," he added.

According to EIU, any boat may seem seaworthy in a protected cove, but navigating through a storm requires vision and the skill to use the churning waters to your advantage.

In short, recessions can offer aggressive companies a chance to leave behind their competitors, as long as they read their surroundings correctly, incorporate this intelligence into their decisions and execute well.


10 tips for the right decision

1. Evaluate your business model: Is it time to move on?

2. Is it possible to cut costs by increasing productivity?

3. Review your customer base: Are you addressing the entire potential market? Is it the right market for your product? Is your product right for the market?

4. Consider how to provide even more value to customers and clients.

5. Evaluate your marketing strategy: Are you getting the right messages across to your markets in the right way?

6. Don't lose knowledgeable people with valuable skills: Re-deploy them.

7. Invest in skills, especially among decision-makers and sales staff: Prepare them thoroughly for the tasks ahead.

8. Evaluate competitors, distributors, channels to market to find innovative ideas.

9. Assess the evolution of your industry and prepare to work with different partners and suppliers.

10. Identify new products and services in which to invest.
Keep up with the latest business news from the region with the Emirates Business 24|7 daily newsletter. To subscribe to the newsletter, please click here.
Follow Emirates 24|7 on Google News.