Ajman taxi owners on a bumpy ride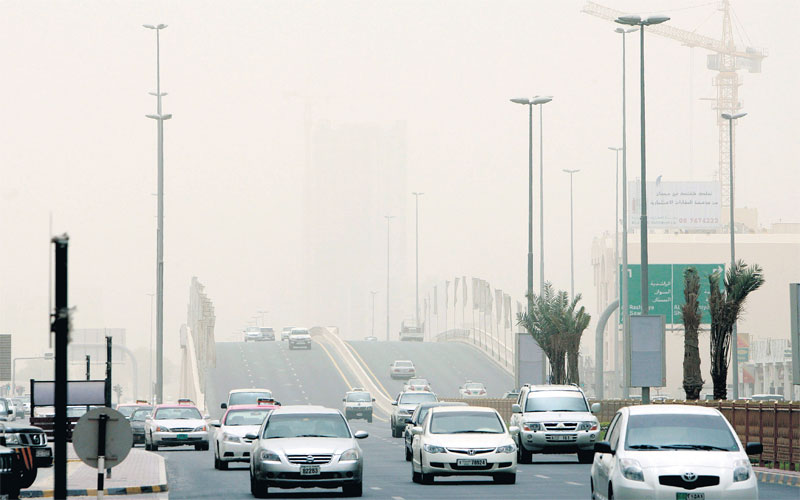 Lack of passengers, poor market conditions and accumulation of fines are causing taxi companies to scale down operations in Ajman, with at least one operator – Advantage Taxi – on the verge of closing down.
Even after a recent hike in taxi fares, operators have been under strain due to declining passenger numbers. There are about 1,600 taxis in Ajman licensed to be operated by four companies – Advantage Taxi, Cit Taxi, Arabia Taxi and Speed Taxi.
Taxi companies in Ajman – and even Sharjah – have been affected not only by the drastic reduction in the number of customers, but also by heavy fines accumulated by some erring drivers who are not even earning enough to compensate for the fines. Taxi company executives in Ajman said they were not using all the number plates allotted to them because of low business volumes and the high annual franchising fees paid to Ajman Transport.
"We have 600 taxi number plates but only 480 vehicles on road. Others are lying idle. Another company with 400 number plates has only 280 vehicles on the roads," said an executive, requesting anonymity.
Companies have to pay Ajman Transport Dh800 per month for each number plate and have been negotiating with the body for a reduction in the amount by at least Dh50 per month, which would provide them a huge relief. A taxi company with 600 operational taxi number plates has to pay Dh480,000 per month just as licence fees, and when business has come down, all companies want a reduction in this fee.
"A Dh50 discount would save us Dh36,000 per year," said another taxi company executive.
As rents in Dubai and Sharjah came down, many Ajman residents who were attracted by the low rents there, moved to the two emirates. The number of labourers residing in Ajman went down as many labour camps closed or shifted to places such as Al Qouz in Dubai where rents fell. Taxi drivers in Ajman have been unable to meet their high targets because of this fall in the number of residents. As a consequence, leading taxi company, Advantage Taxi, is about to close down its operations in the emirate with effect from May 18 and others are scaling down their operations.
Advantage Taxi, which operates 400 taxis in Ajman, will transfer part of its drivers and fleet to its Sharjah operations and retrench the remaining drivers. When contacted, company officials anonymously confirmed to Emirates Business that operations in Ajman would be stopped from next month.
Officially, however, Abdul Humaid, General Manager, Advantage Taxi Ajman, and Mahmoud Idris, in charge of its Sharjah and Ajman operations, said they could not confirm the closure of the company because negotiations were on and the final word would come from Al Yousuf Motors, the owners of the company. Al Yousuf Motors did not comment on the closure news.
Idris said: "Negotiations are going on between us and the Ajman Transport Corporation to renew our three-year contract after revising its terms. A final decision on the Ajman operations will come from the owners."
Follow Emirates 24|7 on Google News.