Emirates set to launch flights to Cebu and Clark in Philippines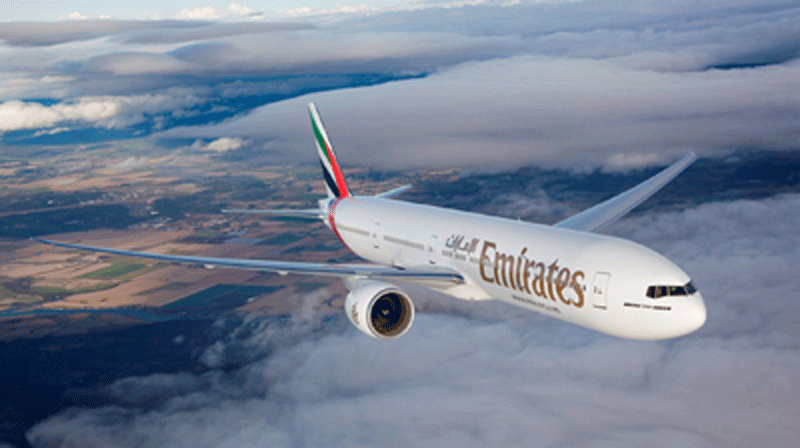 With its inaugural service just four weeks away, Emirates yesterday hosted over 75 travel industry partners for its Cebu and Clark Route Launch Presentation, presented jointly with the Philippine Tourism Promotions Board. The presentation focused on educating the travel trade industry about Emirates' upcoming two gateways.
Khalid bel Jaflah, Divisional Vice President, Commercial Operations UAE & Oman said: "The circular Cebu and Clark routes will be the first new passenger destinations for Emirates in the 2016 calendar year and our preparations for the launch are currently in full swing. With a month to go we are ramping up our activities in our hub of Dubai and around our global network, in order to increase tourism flows in both directions."
Among the Philippine dignitaries and government officials present at the travel industry event were the Philippine Ambassador to the UAE Constancio R. Vingno Jr; Paul R. Cortes, Philippine Consul-General; Ms. Marian Celeste Carella, Chairman - Philippine Business Council Dubai & the Northern Emirates; Eric Elnar, Commercial Attaché - Philippine Trade and Investment Centre; Gil B. Herico, Agricultural Attaché and Dr. Rebecca Desiderio, CEO, The Medical City Dubai.
Since launching to Manila in 1990, Emirates has transported more than 7.5 million Filipinos, international tourists and business travellers. Last year alone, Emirates transported over 550,000 passengers on the Manila-Dubai route. The new linked service to Clark and Cebu will help enhance inbound tourism, supporting the Philippine Department of Tourism's 'Visit the Philippines Again 2016' campaign.
Emirates flights to Cebu and Clark will depart daily from Dubai as EK338 at 02:55 hours arriving at Mactan–Cebu International Airport at 15:50 hours. The service will then depart from Cebu at 17:25 hours and arrive at Clark International Airport at 18:45 hours. The return flight will depart Clark at 20:20 hours, arriving at Dubai International Airport at 01:25 hours the next day. Timings of the new service have been scheduled to allow for seamless connections to many GCC routes, via a stopover in Dubai.
The two-class configured Boeing 777-300ER which Emirates will operate on the route offers 42 seats in Business Class and 386 seats in Economy Class.
Of particular note for the Middle East is the 'Kids Stay Free Campaign' which has been designed exclusively for families (both nationals and expatriates), living in the GCC and offers exceptional value.
The campaign packages provide two children per family under the age of 11 with activities, food, accommodations and other experiences, all on a complimentary basis. Additionally the packages allow families to twin both the Philippines capital Manila with another exotic Philippine destinations such as Cebu, Palawan, Boracay, Bohol, Davao or Bicol, allowing for both an urban and idyllic getaway experience.
The Philippines' no visa requirement for GCC and many other nationals, plus its many popular shopping experiences, tranquil beaches and numerous family-friendly attractions has resulted in an increasing number of GCC residents choosing to make the Philippines their holiday destination of choice.
Accordingly to the latest statistics available a total of 65,642 visitors from the GCC visited the Philippines between January and September 2015, resulting in a 12 per cent increase compared to 2014 figures for the same period. Amongst those, the number from Saudi Arabia was the highest at 40,453 travellers, which was an increase of 17 per cent compared to the year before. Visitors from the UAE were the next highest, followed by visitors from Kuwait.
Follow Emirates 24|7 on Google News.