80s reunion brings Belinda Carlisle to Dubai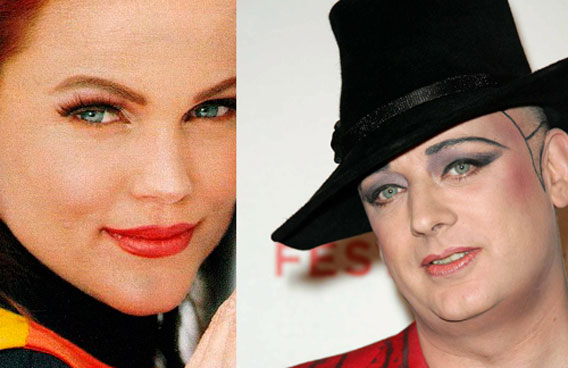 If you've left a light on for her these past three decades, the your luck has finally turned because 80s superstar Belinda Carlisle, along with former jailbird Boy George are bringing back the shoulder pads and frizzy hair for an exclusive one-night only concert in Dubai on April 7.
Joining the duo on stage at Meydan racecourse are other blasts from the past, including Paul Young, Curiosity Killed The Cat, The Real Thing and Kid Creole and The Coconuts.
Organised by Tony Denton Promotions, in association with Global Event Management, this 10th anniversary concert of the 'Here & Now' tours aims at resurrecting icons from the 80s and giving them a new lease on life, and possibly a career boost, three decades later.
The concept, which launched a decade ago, has already successfully witnessed the likes of Nick Heyward, Heaven 17, T'Pau, Go West and even Kim Wilde, who came out of retirement just for the Here and Now tour.
James Magee from Global Event Management said in a statement: "The Here and Now Tour will be the headline event of the 'Totally 80's Week' in Dubai. The exciting seven-day build up to the concert will be packed with theme nights, promotions and competitions."
Comeback kids
Ticketing details have yet to be announced, but if the excitement in the Emirates 24|7 offices is anything to go by, then we are quite confident the cobwebs and dust will be brushed off the "Heaven on Earth" album by Carlisle, which made this US-based singer a household name back in 1987.
However, few remember far back that the Grammy-nominated singer kicked off her career in the early 80s as lead vocalist of The Go-Go's, who some say is the greatest female band of all time.
After striking out solo, Carlisle's career took a nosedive in the '90s, and in June 2010, the auburn-haired singer released her autobiography, "Lips Unsealed", which she followed up with a West End stint in the musical, "Hairspray" the same year.
However, while Carlisle kept her profile low in the millennium, British singer-songwriter Boy George, or George Alan O'Dowd, spent the turn of the decade in prison, serving four months of a 15-month sentence for the assault and false imprisonment of a male escort.
Yet, even as the blemish on his career is fading away, no one can forget Boy George's New Romantic movement that once saw him as lead singer of the Culture Club, crooning to "Karma Chameleon".
Young at heart
For all you pop-aholics who want to relive the '80s era before the big concert day, our suggestion is to put together a mix-tape – come on, who used CDs at the time – and bung on these popular tracks, including Carlisle's "Heaven on Earth", "Circle In the Sand", "Leave a Light On" and "Summer Rain".
Add to that a peppering of Boy George's "Karma Chameleon", followed by "Bow Down Mister" and "Everything I Own".
Paul Young's tribute act will include his now infamous, "Love of The Common People" and "Every Time You Go Away".
If the effort still stands, then try and brush up on your Curiosity Killed The Cat hits with "Misfit" and "Name and Number"; Britsh soul band The Real Thing's "You to Me Are Everything" and "Love's Such a Wonderful Thing"; and finally, Kid Creole and The Coconuts' Latin grooves with "Don't Take My Coconuts" and "I'm a Wonderful Thing Baby".
Follow Emirates 24|7 on Google News.