Aamir Khan says young girl faced racist, sexist jokes in 'Roast'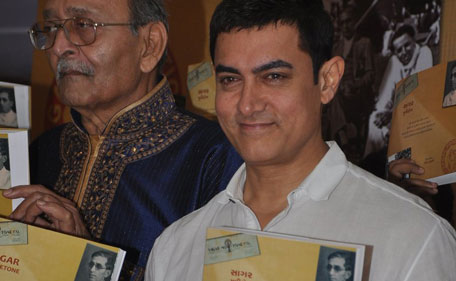 The AIB roast controversy refuses to die down or rather the Indian media is relentlessly trying to keep it alive.
The show panel grilled, insulted and abused Bollywood actors Arjun Kapoor and Ranveer Singh as participants but on the sidelines Aamir Khan too was roasted.
Khan had said he was 'deeply affected' by the show because he felt it was 'violent'— and that celebrities have 'certain responsibility' to abstain from verbal violence.
Little did Aamir know that he would burn his fingers while responding on the controversial show.
The nationalists, moralists and social media butterflies took royal dig at him.
But it they thought Aamir will be silenced with these jibes on the garb of freedom of speech they might think twice.
The 'PK' actor has spoken yet again and explained his angst against the controversial show.
In an interview to Mumbai Mirror he said, "I respect everyone's opinion. For me freedom of speech and expression is an important right and should be protected at all costs. But I also feel that freedom comes with responsibility which should be self-exercised.
"I'm aware that if you sign up for the Roast, you sign up to insult each other. But, in this case, even those who hadn't signed up were being targeted, like Farida Jalal, Reema Lagoo and a beautiful, young girl I love dearly.
"The young girl, whom I've known since she was a kid, was the butt of racist and sexist jokes. She did not even know that a live audience was watching this and couldn't protect herself. That is unfair!
"This is what I meant when I described the show as "violent". Films which depict violence are fictional but this young girl is real. So my reaction was more emotional than moralistic.
"I wasn't objecting to the use of expletives or adult jokes. If two consenting adults wish to insult each other, that's their problem. But you can't go around attacking anyone you feel like. That is no different from the physical violence we see around us and object to. And when someone uses the words "shut up", it makes me believe that these people are certainly not a part of the group that is for freedom of speech."
Aamir was also accused of double standards given the fact he produced black comedy film, Delhi Belly, which, as we all know was loaded with expletives. "As I said, I have no moral issues with the use of expletives in content meant for adults. When we made Delhi Belly we were making a film which was meant for an adult certification," defends Aamir.
Aamir now rests his case.
Also see: Movie Listings in UAE
Follow Emirates 24|7 on Google News.