Aamir Khan takes shocking rape reality to nation with 'Satyamev Jayate 2'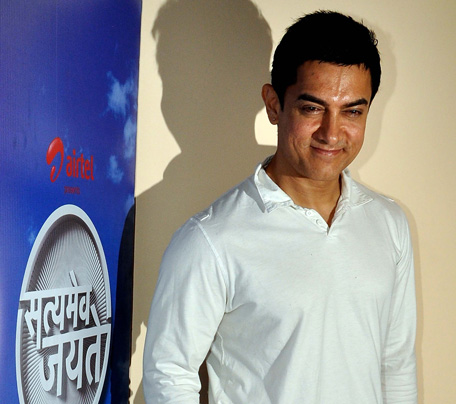 After the success of the first season, Indian reality talk show 'Satyamev Jayate' is back.

Once again highlighting the social and political fallbacks of the country the second season stirred the audience by dealing with what seems to be the modern scourge of India – rape.

In his first episode of season 2, Bollywood's Aamir Khan struck the right chord as he reminded the audience of the gruesome rape case of a 23-year-old physiotherapy intern.

The show, not only focused on the plight of women in India but also made some earth shattering revelations about the statistics of rape cases and the manner in which they are dealt with.

Over 1,01,041 rape cases were reported in 2012, out of which only 3,563 were convicted while 11,446 were acquitted or withdrawn and 86,032 are still pending.

'Satyamev Jayate 2's first episode focused details like the role of police officials who often turn a blind eye and refuse to file complaints, long pending trials, including protocol doctors need to follow while examining such cases.

A truly heart wrenching story was that of a 11-year old who was raped twice and then burnt alive by the accused. She had asked for police protection.

What do you think about the first episode of 'Satyamev Jayate 2'? Let us know by commenting below.
Follow Emirates 24|7 on Google News.