Actor David Arquette in rehab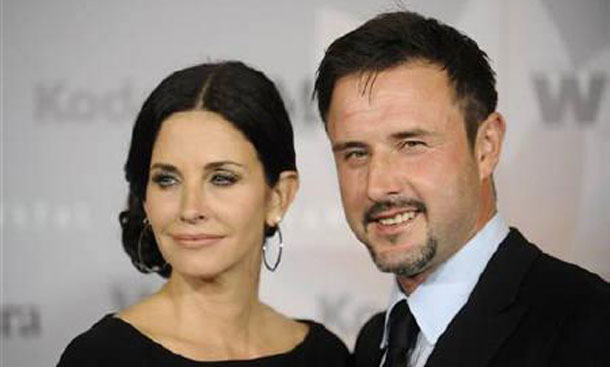 Actor David Arquette, the estranged husband of former "Friends" star Courteney Cox, has checked into rehab to deal with alcohol and depression issues, according to news reports.
Arquette, 39, and Cox, 46, announced in October that they were undergoing a trial separation after 11 years and one daughter together, but still loved each other "deeply."
Since then, both have been linked to other people, while Arquette has been unusually open about his marital woes and his subsequent sexual and drinking activities.
People magazine said Cox was supportive of her husband's decision to get help. "I really admire David and his choice to take charge and better his life," it quoted Cox as saying. "I love and support him."
The couple met on the set of the 1996 horror film "Scream," and married three years later.
But while Cox enjoyed a red-hot decade-long run on "Friends" as the fussy domestic diva Monica, Arquette failed to capitalize on the commercial success of the "Scream" series and on the critical acclaim for his 2001 Holocaust drama "The Grey Zone."
The couple will reunite on screen in April when "Scream 4" is due to hit theaters.
Follow Emirates 24|7 on Google News.