Adele rejects £40m endorsement deals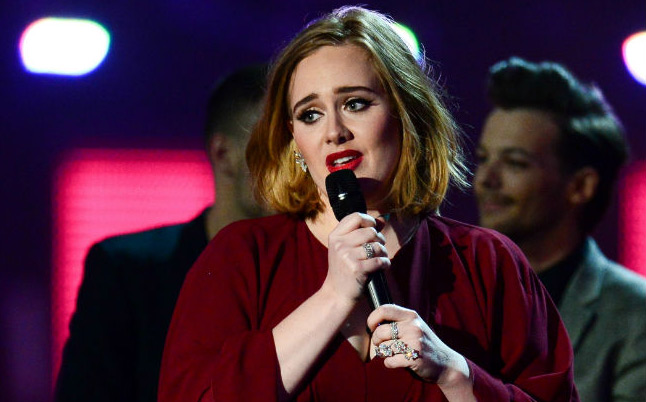 Adele has reportedly politely declined the chance to star in her own reality TV show and a string of other endorsement deals.
The 28-year-old pop superstar is doing all she can to ensure four-year-old son Angelo - whom she has with long-term partner Simon Konecki, 42, - is kept out of the limelight by shunning attempts for her to promote family-friendly products and is also said to have turned down a hefty sum of money to feature her family in a reality TV series.
An insider told the Daily Star newspaper: "Adele could fill her whole year with these offers of endorsements and TV work without having to do any singing at all - the offers have simply come flooding in for months on end.
"Adele is a top performer but her caring mum image is just as appealing to companies.
"Her down-to-earth approach to her success and her maternal side are huge plus points for making films."
The news comes after the 'Hello' hitmaker previously rejected the opportunity to perform at Sunday's (05.02.16) Super Bowl half-time show as she didn't feel like the performance was "about music".
On her decision not to perform, Adele said: "First of all, I'm not doing the Super Bowl. I mean, come on, that show is not about music. And I don't really - I can't dance or anything like that. They were very kind, they did ask me, but I said no."
It was previously claimed that organisers were desperate to sign Adele up for the prestigious slot, which was eventually taken by Lady Gaga.
A source said at the time: "There is nobody bigger in the world than Adele right now and organisers are doing absolutely everything they can to try to persuade her to sign up.
"She's sold out every date on her tour, everyone wants a piece of her and they know they can bank on her bringing in the viewers."
Follow Emirates 24|7 on Google News.