After Ram Leela, is Deepika taking away Kareena's next project?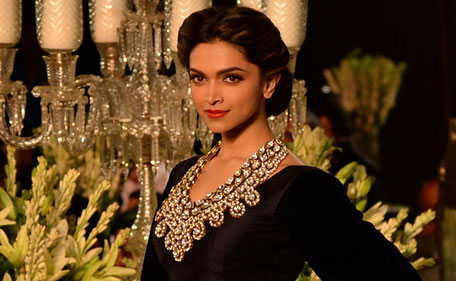 After Bollywood actress Kareena Kapoor's statement that she may consider 'Shuddhi' only depending on her mood, Karan Johar has decided to let the actress go.
It can be recalled that differences between Karan and Kareena had cropped up during the casting of 'Kal Ho Na Ho', when Bebo wanted a hefty price to be cast in the film.
Out went Kareena and Preity Zinta gladly stepped in with a ting on her cheek – and smiled with the dimple to the bank when the film was a hit.
Kareena and Karan patched up with 'Kabhi Khushi Kabhie Gham' and things were still fine between the two, till Shuddhi's delay broke the back of the relationship yet again.
'Shuddhi' was being delayed endlessly and the frank speaking Kareena kapoor decided to open her trap yet again and say that she has had no information on the film from Karan Johar after it was delayed and that she was happily immersed in her marital bliss and would consider the project only when it is offered to her yet again.
Hrithik head injury and subsequent operations and hospitalization during Bang Bang opposite Katrina Kaif, had banged all chances of Shudhhi coming up on time.
The film needed a lot of time and Bebo who indeed allotted a good 200 days to the movie at a stretch and was upset when the schedule got canned.
Lead actor Hrithik Roshan opting out of the project too, came as a big surprise.
A statement issued by Roshan said: "Karan Malhotra and I have decided to unite in the most ambitious way post Shuddhi. For now, I cannot allow a vision like Shuddhi to stagnate any further. I had the finest experience an actor can have working with Karan Malhotra in Agneepath and I'm sure both my dear Karans are going to go beyond with this one! Shuddhi remains a part of me in spirit and am sure it will be a landmark in our cinema. I wish them all the best!"
But both the producer Karan Johar and director Karan Malhotra have decided to go ahead with the movie.
Karan Johar took to Twitter to announce that the movie will be releasing Dec 25 next year.
"'Shuddhi' will release on Friday the 25th of December, 2015... the lead cast will be announced shortly," Karan posted on the micro blogging website Wednesday.
That means Karan will now have to look for his lead pair.
Kareena may love Deepika Padukone's chemistry with her husband Saif, but we wonder what she will have to say about it when the 'Cocktail' actress replaces her yet again after 'Ram Leela'.
It can be recalled Deepika Padukone was the first choice for the film, but then she did not have dates for the film at that time.
And now the offer has come a full circle and Deepika is in every mood to accommodate the film in her diary if things work out.
Follow Emirates 24|7 on Google News.