After wife's miscarriage Fardeen Khan likely to shift to Dubai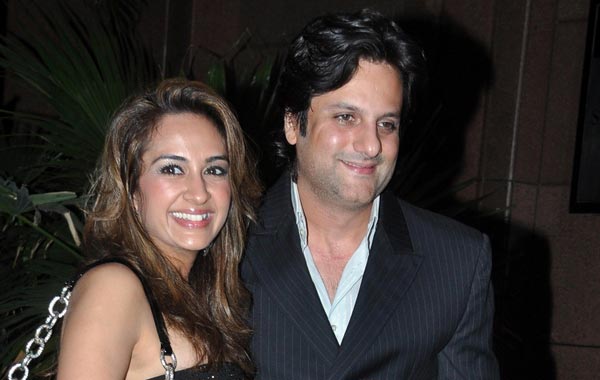 Bollywood actor Fardeen Khan and his wife of almost seven years Natasha Madhwani were delighted as Natasha was expecting twins.
In October, a happy Fardeen Khan had announced his impending fatherhood on a social networking site. His tweet read, "I am delighted to announce that my wife is a very healthy 13 weeks pregnant and we are expecting twins."

But tragedy struck the family and Fardeen tweeted about Natasha's miscarriage.
Natasha has been in London for nearly 25 days now. Natasha who suffered a miscarriage on December 10 was with her parents Mumtaz and Mayur Madhvani.
She was later joined by Fardeen who has been a great moral support to Natasha.
It is reported that Fardeen also wants to set up a home in Dubai. But whether he will shuttle between Mumbai and Dubai or make Dubai his permanent abode is still not known.
After returning from London and taking stalk to things in Mumbai he will probably take a call on shifting his base.
The couple might return to India before actor Hrithik Roshan's birthday on January 9. Hrithik's wife Sussanne Roshan has planned a huge party for him which is likely to be attended by many Bollywood celebrities. Fardeen and Natasha along with cousin Zayed Khan are expected to be there at the party.
After his wife's miscarriage Fardeen wrote on Twitter again informing followers about the incident. Unfortunately, this time around, his tweet read: "As delighted as we were to announce Natasha's pregnancy, I am equally saddened to say she had a late miscarriage."
The actor continued, "What doesn't kill you only makes you stronger."
"As the saying goes "What doesn't kill you can only make u stronger". Life is Life is Life."

With his friends starting to inquire about his wife's health, the actor soon declared on the social platform: "Most importantly, Natasha is in good health and can have a try again. This half-pint I married is a warrior in every sense."
The couple have been holding up strong in this personal tragedy and hope to be blessed with a child soon.
Follow Emirates 24|7 on Google News.