Aishwarya's new ad has Bollywood's 'magic brush' in the spotlight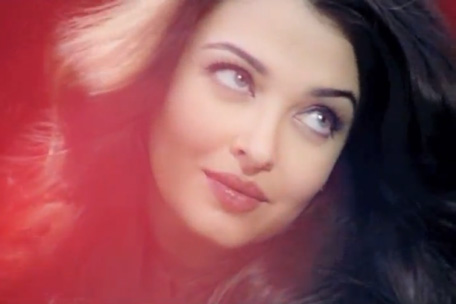 A few years ago, Elle India came under fire amidst accusations of digitally lightening Aishwarya Rai Bachchan's skin colour to make her appear a few shades fairer on the cover of its anniversary issue.
Aishwarya Rai on the cover of Elle magazine.

It was even said that actress was considering suing the fashion magazine, which vehemently denied the accusations, with editor Nonita Kalra being quoted in the media later to say that it wasn't true and that Aishwarya was in fact "lit in a technique that [photographer] Suresh Natarajan uses," in an interview with 'Mumbai Boss'.

Even as the brouhaha blazed down to a simmer in the corresponding weeks, the actress alone has borne the brunt of countless accusations of being photoshopped, airbrushed and coloured down to appeal to a market that suffers from what many in the creative field refer to as the 'Snow White' syndrome.

"Flawless white skin, lustrous locks and a Barbie doll waistline is the basic sum of the image that most Bollywood celebrities project in their advertising campaigns," said N J, creative director with one of the top Ad agencies in India, on the condition of anonymity.

"While the odd celeb may object to being photoshopped to perfection, Bollywood is all about image creation and you cannot escape the reality of this," she added.
Aishwarya Rai in the new L'Oreal Paris Total Repair 5 ad. (Screen grab)

Dubai-based GMASCO's Creative Director, Shaun-Dean Thomas sheds the light on 'fair is better' imagery in the region, saying: "You have to understand that the endorsement campaign paints a different picture in different regions.

"While in the sub-continent and parts of Asia, it's the all-white story in skin tone, in this region even-tone is what sells the product. However, celebrity endorsements are always a game changer."

Thomas explains that in most campaigns though, market research indicates that very dark skin can alienate the buyers.

"Nobody ever really comes out and admits to it, but 'heightened beauty' is what most companies hiring celebrities are after," he added.
Chiseled Aishwarya Rai (L) in one of the Kalyan Jewellery ad and the actress during the store opening on the right. (Facebook)

Aishwarya, who is currently on the endorsement comeback trail with her print ads for Kalyan Jewellery and her first TV commercial with L'Oreal, has faced the brunt yet again by fans, who believe that touch-ups were handed out to make her look slimmer and fairer.

The 39-year-old new mother, who has come under media fire this past one year for her inability to shed post baby weight fast enough, appears talks about motherhood in her new commercial for a shampoo.

However, some of the comments on the ad's social media upload read, "photoshopped within an inch of her life", while another states: "when did she become this white? Does the shampoo also change your skin colour with use?"

Aishwarya, though for her part, has always been an advocate for natural beauty through her movies and endorsements; but sometimes, the creatives narrate a different picture according to the public.

Actress Ameesha Patel, who was in Dubai recently, said that while 'racist airbrushing' was the name of the game for many of her Bollywood contemporaries, she doesn't advocate this practice.

"In the past, I have generally stayed away from endorsements out of choice, but when I descended on to the scene with Glam Star sunglasses, I was keen on projecting an image that was the true persona and not one created on computers for the masses," she explained.

"I have worked very hard to be fit and project a healthy image in the past; why alter it now?"

Actress Kareena Kapoor, who endorses nearly 20 top brands in India, doesn't deny that touch-ups are the name of the game in showbiz.

The words were in direct reaction to her 'Heroine' posters that showed off killer curves that the one-time size zero actress is not in possession of anymore, calling herself a "healthy size six now".

Not one to mince words, she told Emirates24|7 earlier: "Every picture for every film, every ad, every newsprint, does get Photoshopped. It is a business, photoshop. Everyone is doing it today. In fact, 'Heroine's' posters have not been Photoshopped as much as other movie posters. This is the figure that you will see in the song."

However, in the next sentence she said: "I am really not that slim."

So, is slim and trim the only imagery celebrities can abide by?

An editor with a popular film magazine in Dubai said: "Airbrushing on posters, Ads and magazine covers is a standard norm. And why not when it's all part of one big marketing procedure, where the celeb becomes a product, or an 'it' as opposed to a s/he.

"The personal angle is photoshopped to create an over corrected imagery to sell a soap, a shampoo or a magazine."

She added: "The directive is clear surely: you are catering to an aspirational value. That girl next door cannot come with bulges. It's all a mirage, when the human element is removed."
MUST READ:
Beyonce, Katy Perry, Kelly Clarkson, James Taylor rock the Obamas
Exclusive Bollywood video: Amitabh, Abhishek Bachchan and Arjun Rampal
Selena Gomez to reveal her affair & break up with Justin Bieber
Follow Emirates 24|7 on Google News.