Akshay evades Salman marriage query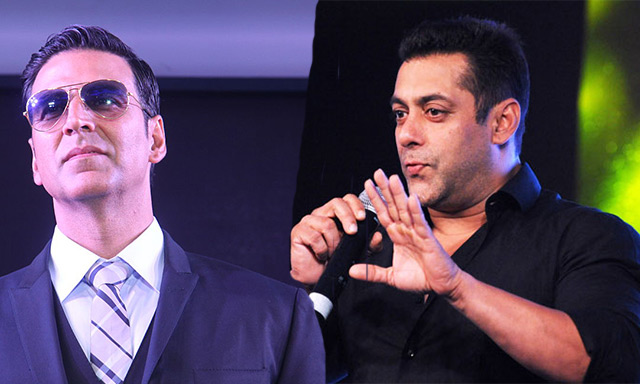 The trailer of the upcoming film Jolly LLB 2 seen Akshay Kumar making fun of Salman Khan. In a funny courtroom sequence in the film, Akshay is seen asking a witness in the court as to when Salman Khan's marriage will take place. "Can you tell me when Salman Khan will get married?" says the trailer.
But then when you confront the Khiladi actor with the same question during the press meet, Akshay prefers to be diplomatic. "It was how my character in the film tries to con the witness. It has nothing to do with Salman Khan. When Salman Khan wants to get married is his personal prerogative," he replies in a rather tense manner.
So, did Salman Khan call Akshay after the trailer and give his old friend a piece of his mind? That we do not know. But then Salman and Akshay have shared a bond over the past many years and Akshay will soon be seen in a film produced by Salman and Karan Johar.
Salman did a dance number for Akshay's film Joker and even helped him promote his film Fugly. Salman also came to the press meet and trailer launch of the film 2.0 the sequel to Robot that sees Akshay as the villain.
Let us hope all is well between the two stars.
Follow Emirates 24|7 on Google News.