Alec Baldwin won't impersonate Donald Trump much longer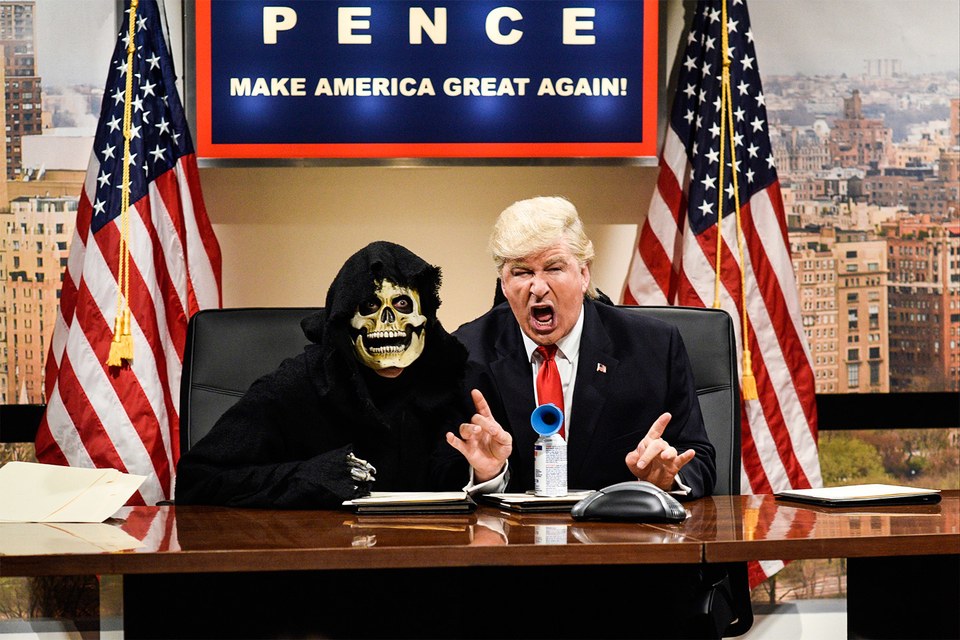 Alec Baldwin expects his impersonations of President Donald Trump will come to an end in the next few months.
The 58-year-old actor won widespread acclaim, and incurred the fury of the new US leader, for his 'Saturday Night Live' sketches during the election campaign and now that the former 'Apprentice' star is installed in office, but he doesn't expect to continue with the caricature beyond the current season of the comedy season.
Asked how long he'll do the impression, he said: "I don't know. I can honestly say I don't think much longer. Meaning this season, I would do it...
"I know I am going to do a few more shows by the end of the year, they finish in May. Those guys are all dear friends of mine. ('SNL' producer) Lorne (Michaels) is a dear friend of mine. It's like going home when I'm there. I love them and I love being there.
"But after the summer, I take the summer off with my family, and when I come back, there's just a whole host of other things I want to be doing.
"And it would be out of the question that I would be available to do that long term."
And the 'Boss Baby' star admitted the impressions haven't had the impact people hoped as he has been accused of helping Trump get elected by "humanising" and "trivialising" him, despite his controversial views.
He told USA Today: "I do think that people are, I could be wrong, but I do think that people are growing, not so much weary of it, where they think it's funny, but they don't know if it's achieving any practical purposes.
"It's a satire that's not really leading to the effect you hope satire will have. You know, Trump, some people would say to me very pointedly, how do you feel that you helped Trump get elected? You humanised him. And you kind of trivialised him in a way that softened him to the public. That certainly wasn't the point."
While Trump has criticised Alec - who has children Carmen, three, Rafael, 19 months, and four-month-old Leonardo with wife Hilaria, and Ireland, 21, with ex-wife Kim Basinger - for his impression, the actor insists he doesn't "fear" any repercussions.
He said: "I do not have any fear whatsoever that something is going to happen, [that] my taxes are going to get audited or that kind of thing. I don't really fear that."
Follow Emirates 24|7 on Google News.