Amal Clooney: Fame is 'really good' for my job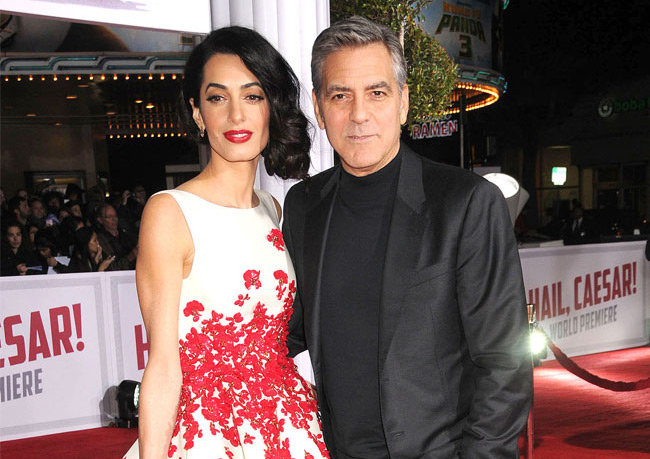 Amal Clooney thinks her high profile relationship is a "really good thing" when it comes to her job.
The 39-year-old human rights lawyer has been pushed into the spotlight thanks to her high profile marriage to actor George Clooney - with whom she is currently expecting twins - and has said the fact that she is well known can actually help her cases as the "extra publicity" can sometimes be a good thing.
She said during an appearance on UK news programme 'BBC News at Six': "I mean, there's lot of my work that takes place behind closed doors that is not ever seen. I think if there are more people who now understand what's happening about the Yazidis and ISIS, and if there can be some action that results from that, that can help those clients, then I think it's a really good thing to give that case the extra publicity that it may get."
But Amal's often risky cases - which recently included helping a human trafficking survivor - may have to be put on hold, as 55-year-old George is concerned about her travelling to potentially dangerous countries whilst pregnant.
He revealed last month: "We decided to be much more responsible, to avoid the danger. I will not go to South Sudan anymore and or the Congo [and] Amal will no longer go to Iraq and she will avoid places where she knows she is not welcome.
"Before, I did not care. I would even say that there was a pretty exciting side to going where no reporter had ever been.
"How can we not be anxious when faced with this immense responsibility? To give birth to a child in this world - never mind two! We are very happy, very excited, but also a bit nervous, it's normal."
Follow Emirates 24|7 on Google News.