American actress Padma Lakshmi talks about being molested as a kid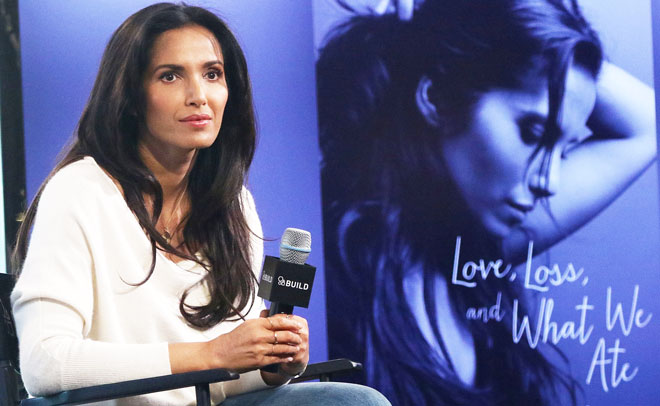 Model, actress turned Top Chef host, Padma Lakshmi revealed some of the most painful episodes of her life in new memoir, 'Love, Loss, and What We Ate'.
The book leaves little unsaid about her high-profile relationship with the author Salman Rushdie, which ended bitterly in 2007 after eight years together, including three years of marriage.
Lakshmi was in her late twenties when they fell in love and described Rushdie as jealous, selfish, frosty, childish, and insecure.
She also writes about having 'daddy issues' (her father was not present in her childhood) and of wanting desperately to be appreciated and known for more than her beauty.
The actress also revealed in one part how she was molested by her step-father's relative while she was a small child.
What was more shocking was that no one did anything about this incident even after she raised an alarm.
This is what she had to say, "One night, I woke up to his hand in my under*****. He took my hand and placed it inside his ******. I don't know how many times it happened before, since I suspect I slept through some incidents. Once you take a girl's innocence, you can never get it back. What I remember more is telling my mother what happened and her believing me and then she and I telling someone else that it happened and that person not believing me. And then the next week, I was sent to India. In retrospect however, he should have been the one to go. Years later, in tears, my mother would acknowledge this grave mistake."
Padma Lakshmi used to live with her mother in a small apartment in Queens, New York where she used to share a room with that molester.
Love, Loss, and What We Ate is published by Ecco/HarperCollins.
Follow Emirates 24|7 on Google News.