Amitabh Bachchan and his illnesses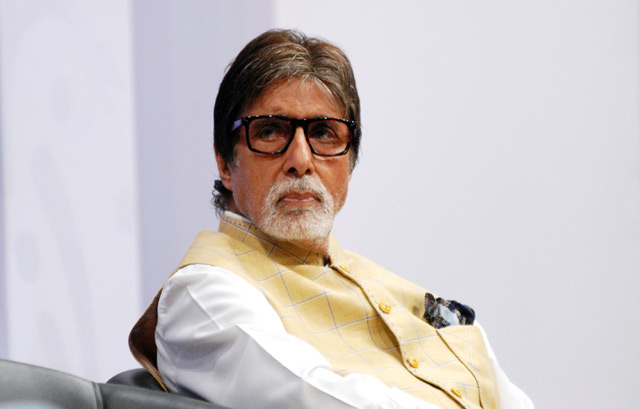 Bollywood legend Amitabh Bachchan was present at an event to distribute hearing aids kits to hundreds of hearing impaired and revealed about few of his ailments. Recently Bachchan was down with a pain in the spine and unable to attend Dabboo Ratnani's calendar launch.
Bachchan says, he doesn't have any problem talking about his maladies. "I don't have any fear or discomfort talking about them though a lot of people tell me not to talk about it," he says.
"When I started doing Kaun Banega Crorepati in the year 2000, I got a lot of pain in my spine, I had problems sitting on a chair. It was detected that I was suffering from Tuberculosis and then I underwent treatment and it was cured. Much earlier when I was shooting in 1982 for Coolie and my accident took place, I was admitted to Breach Candy and I needed a lot of blood. Around 200 people donate blood and I was given around 60 platelets of blood. My life was saved but one such donor Heptatis B. It was not detected then and it went into my body. It is known as the Australian Antigen but it is a lethal virus. Not many people knew about it then. Even I didn't know it was in me. It was only in 2005 during a routine investigation that they realised the virus was inside me and it had eaten up 75 per cent of my liver. I am alive only on 25 per cent of my liver, but I am told that 12 % liver is good enough for someone to live. All these happened because of detection at the right time," he admits.
Many would have seen Amitabh Bachchan putting his left hand in his pocket when shooting for Sharaabi and gesticulating with his right hand throughout the film. Bachchan says that he was bursting a flowerpot fountain known as anar when it blasted in his hand. "I had an anar in my hand and it burst. My hand was gone. There were no fingers, no blood. Doctors worked on it for a year and I got it back. I am a southpaw and I could not use my left hand. It was terrible. I could not use my and. I could not wear clothes… nothing. I was lucky I got my hand back," says the actor.
Follow Emirates 24|7 on Google News.