Amitabh Bachchan's surgery went off well, says Abhishek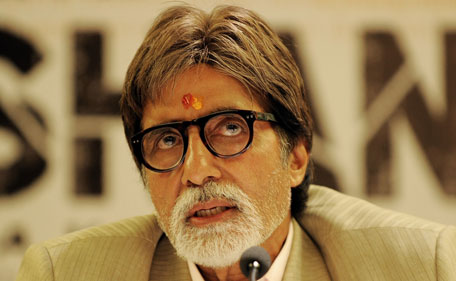 Bollywood megastar Amitabh Bachchan is now "hale and hearty" after undergoing almost a five-hour operation on Saturday for an abdominal ailment, a hospital official said.
Actor Amitabh Bachchan is "fine" and "walking around in his room" after a three-hour surgery on Saturday, his son Abhishek said.
Bachchan, 69, has a history of abdominal problems - the legacy of an accident suffered while filming 'Coolie' three decades ago.
The avid blogger took to twitter after proper rest and thanked his fans for the constant support and prayers.
"Took almost 5 hrs on the OT, but could feel the concern and wishes of the TwFmXt every minute .. you all are incredible .. thank you," he tweeted.
"Took long because 2 surgeries had to be done on either side..yes there is pain, but nothing good in life ever achieved without it !" he continued.
Senior Bachchan was admitted to hospital on Saturday morning after complaining of abdominal pain earlier in the week, sparking worries about his health among thousands of his adoring fans.
It is reported that Amitabh Bachchan was shooting for Deepak Sawant's Bhojpuri film 'Gangadevi', when he complained of stomach pain.
His son Abhishek told reporters outside the Seven Hills hospital, "He's walking around in his room and hopefully if everything goes well, and he recovers well, we'll leave tomorrow."
Abhishek sought to reassure fans about the health of his father after the latest medical scare, saying the surgery had been successful.
"The surgery went off well and dad is now in the room resting," he wrote on microblogging website Twitter.
'Big B,' as he is popularly known among his fans, has suffered abdominal problems since he ruptured his spleen during a fight scene on the set of the 1982 film 'Coolie', after which he was critically ill for months.
His last major health problem was two years ago when he announced he was suffering from cirrhosis of the liver and needed regular medical check-ups.
A regular on Twitter, Bachchan was posting his health status till the day before the latest surgery.
"Set now for another trip to hospital, a destination that invites me more often than I would like," he tweeted.
Each Bachchan message attracts a huge readership and hundreds of comments contributed by Indians who view him as a national figure.
Follow Emirates 24|7 on Google News.