Angelina Jolie and Brad Pitt reach temporary custody agreement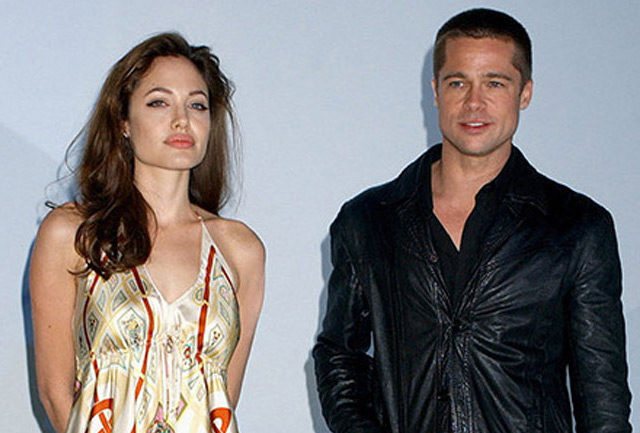 Angelina Jolie and Brad Pitt have reached an "interim" custody deal, which will be put in place whilst an evaluator can finish gathering information about the family.
The former couple - who split in September 2016 - had been at loggerheads over the custody of their six children, Maddox, 16, Pax, 14, Zahara, 13, Shiloh, 12, and nine-year-old twins Vivienne and Knox, but it now seems their one step closer to settling the arrangements, as it has been revealed they've come to a temporary agreement which will see them through until an evaluator can finish gathering information about the family.
A source told 'Entertainment Tonight': "The interim arrangement was agreed upon by both parties after it was recommended by their custody evaluator."
The insider also added that the court hearing which had been requested by the pair to settle the dispute was "no longer needed".
Angelina, 43, and the 'Fight Club' star hit headlines earlier this month after the 'Maleficent' actress accused Brad of not paying any "meaningful" child support since their decision to split.
Her attorney Samantha Bley DeJean said: "[Pitt] has a duty to pay child support. As of present, [Pitt] has paid no meaningful child support since separation.
"Given the informal arrangements around the payment of the children's expenses have not been regularly sustained by [Pitt] for over a year and a half, [Jolie] intends to file an RFO [request for a court order] for the establishment of a retroactive child support order."
And days later, 53-year-old Brad fired back with claims he had "loaned" his estranged wife $8 million to help her purchase her current house and has contributed over $1.3 million "in bills for the benefit of [Jolie] and the minor children."
His lawyer Lance Spiegel also added that Brad "adamantly disputes the contention that he has not paid child support."
Earlier this year, Angelina was ordered by the court to allow her children to spend more time with their father, or risk losing custody.
The judge told her: "If the minor children remain closed down to their father and depending on the circumstances surrounding this condition, it may result in a reduction of the time they spend with [Jolie] and may result in the Court ordering primary physical custody to [Pitt]."
Follow Emirates 24|7 on Google News.