Angelina Jolie's pre-lecture nerves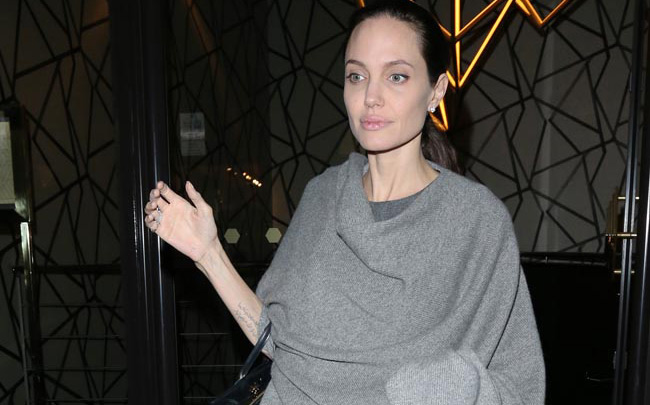 Angelina Jolie admits she had "butterflies" ahead of her lecture at London's School of Economics on Tuesday.
The 'Maleficient' star visited the Centre for Women, Peace and Security on Tuesday to talk to students about her work and her experience with the United Nations High Commissioner for Refugees and as the co-founder of the Preventing Sexual Violence Initiative.
Angelina told London's Evening Standard newspaper: "I'm a little nervous, feeling butterflies. I hope I do well. This is very important to me."
A spokesperson from LSE added: "Angelina Jolie spoke to a class of students taking the postgraduate course 'Women, Peace and Security,' as part of her role as visiting professor in practice in the Centre for Women, Peace and Security.
"Miss Jolie spoke about her experience and what has motivated her work as UNHCR special envoy and as co-founder of the Preventing Sexual Violence Initiative, and took questions from the class."
Meanwhile, Angelina previously launched the one-year MSc course on women, peace and security, which will formally start at the beginning of the 2017 academic year, alongside Britain's former foreign secretary, William Hague.
She said: "I am very encouraged by the creation of this master's program. I hope other academic institutions will follow this example, as it is vital that we broaden the discussion on how to advance women's rights and end impunity for crimes that disproportionately affect women, such as sexual violence in conflict. I am looking forward to teaching and to learning from the students as well as to sharing my own experiences of working alongside governments and the United Nations."
The course will "develop strategies to promote gender equality and enhance women's economic, social and political participation and security" with Angelina making appearances "as often as her schedules, and her commitment as agreed with the director, will allow".
Follow Emirates 24|7 on Google News.