AR Rahman cancels concert; responds to fatwa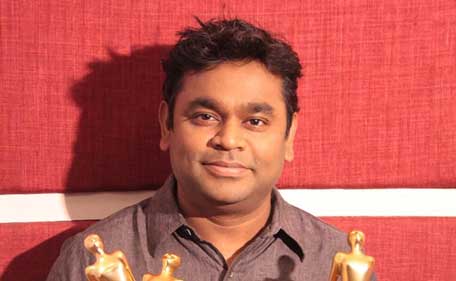 Oscar-winning composer AR Rahman recently landed in troubled, following his participation in 'Muhammad (PBUH): Messenger of God' film.
The movie is the first of a trilogy which will focus on Prophet Muhammad (PBUH) and his life.
Last week, an Indian-Islamic organization called Raza Academy initiated a fatwa against the music composer and Iranian filmmaker Majid Majidi.
Raza Academy's complaint was that with the title of the movie would be disrespectful if people take the name of the movie in vain.
It was also speculated that an event, which was schedule to be held in Delhi on Sunday, was cancelled due to the fatwa fallout
Reacting to fatwa being issued against him over the film the musician refrained from sharing his 'spiritual experiences' of working on the film as it's something 'personal' to him.
The composer issued a statement and posted it on his social networking page.
"This letter is for all those people, who have been aware of the recent events concerning me. I'm not a scholar of Islam. I follow the middle path and am part of traditionalist and part rationalist.
"I live in the western and eastern worlds and try to love all people for what they are, without judging them. I didn't direct or produce the movie 'Muhammad (PBUH), Messenger Of God.'. I just did the music.
"My spiritual experiences of working on the film are very personal and I would prefer not to share these."
The musician, who is known as the 'Mozart of Madras', also noted that his decision to make music for the film was in good faith.
"My decision to compose the music for this film was made in good faith with no intentions of causing offence," he shared.
Rahman went on to add that the conflict should be solved with grace and dignity, rather than resorting to violent methods.
"We are indeed fortunate and blessed to live in a country like India where religious freedom is practiced and where the aim of all communities is to live in peace and harmony sans confusion and violence.
"Let us set a precedent in clearing conflict with grace and dignity and not trigger violence in words or actions," he added.
Read full statement here.
Follow Emirates 24|7 on Google News.