Ariana Grande 'hurt' by Pete Davidson's split joke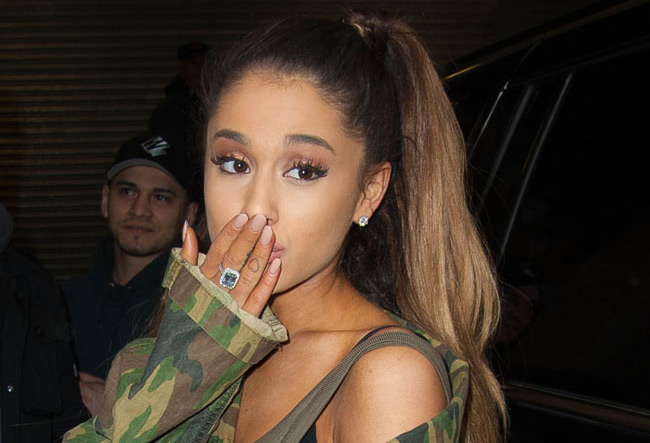 American pop star Ariana Grande reportedly feels "really hurt" by Pete Davidson's joke about their split.
The 25-year-old pop star is reportedly angered by Pete's decision to make a quip about their high-profile split on 'Saturday Night Live'.
An insider told E! News: "She wasn't amused by Pete's jokes at all.
"They made an agreement that they would not address their relationship or discuss it after they split up. He violated that agreement and it really hurt her."
Pete, 24 - who was engaged to Ariana prior to their split last month - is reportedly still coming to terms with their romance ending in such an abrupt fashion.
And the comedian is apparently turning to humour as a means of helping himself through the heartbreak.
The source continued: "Pete is having a hard time with the break-up and making jokes his way of dealing with it.
"Ariana hopes that he will have enough respect to not do it again."
Shortly after the 'Saturday Night Live' skit aired, Ariana took to Twitter to blast Pete.
She wrote on the micro-blogging platform: "For somebody who claims to hate relevancy [you] sure love clinging to it huh (sic)"
Meanwhile, another source recently claimed that Pete feels "embarrassed" by his split from Ariana.
The comedian - who started dating the chart-topping star in May this year - has been left red-faced after the split because he'd been telling people "they would never break up".
The insider explained: "His friends think he is embarrassed by the break-up and that he has to overcompensate by making jokes about their relationship, because, days before they split, he was saying they would never break up."
Follow Emirates 24|7 on Google News.