Arjun Rampal, Mehr Jessia headed for divorce? Not really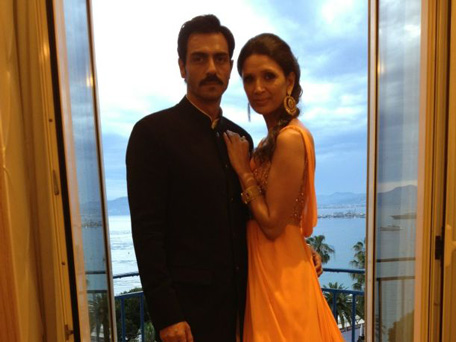 Once again, reports about Bollywood actor Arjun Rampal and Mehr Jesia heading for divorce are floating in Indian media.
Certain media houses claim that the 'Roy' actor and his ex-model wife have decided to file for divorce in a family court in Mumbai.
Well, for the longest time it was being said that all is not well between Arjun and Mehr who have been married for almost 17 years now.
While a lot of speculations are being made regarding the status of the couple's relationship, turns out all these reports are false!
An infuriated Arjun Rampal slammed Indian media for publishing such reports without verifying the facts.
He took to social media to write, "My wife and I where at Bandra court filing a divorce? Say, Midday & few others. U know it's really easy to find that out. Did u bother? #fakepress."
"The state of affairs about journalists in India. They on group chats on wasapp and cook up stories.Thats where news is made.That's the truth," angry Rampal continued.
"The truth about Bandra court? The couple were old friend Marc Robbinson and Wallucha. Oops they got their facts all wrong again. #fakepress (sic)."
"From today I refuse to do any personal interviews or discuss my personal life with any media person. Mind your own business. #fakepress (sic)."
Arjun Rampal was linked to Sussanne Khan, celebrity interior designer and Hrithik Roshan's ex-wife, but both Arjun and Mehr consistently denied the rumours.
In fact, both Hrithik Roshan and Rampal rubbished the reports on social media and cleared the air back then.
Now with Rampal's Twitter statement it is clear that all is well between the 'Satyagraha' actor and his wife.
Also see: Movie Listings in UAE
Follow Emirates 24|7 on Google News.