Armed intruder: Salman is my husband!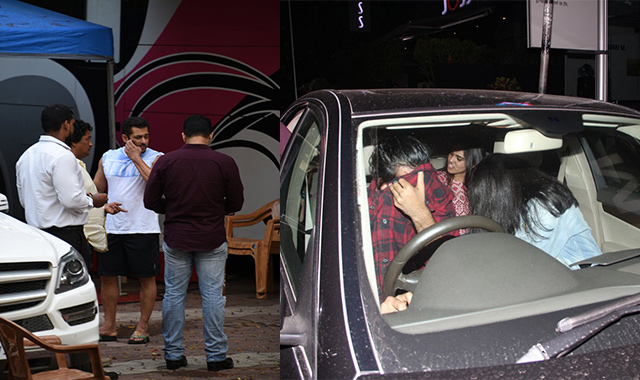 A woman armed with industrial skewers entered Salman Khan's building Galaxy apartments earlier this week, when Salman was away at Abu Dhabi filming for Race 3.
The woman who according to sources appeared deranged, managed to evade the lax security guards outside Salman Khan's building complex and started banging on Salman Khan's apartment door when an alarm was raised.
Interestingly no one called the cops on 100 but called the Fire Brigade on 101 to get the woman out of the complex.
"The fire brigade was called in and they managed to disarm her before letting her go. She kept shouting that Salman Khan is my husband. She was very aggressive and had to be subdued. What was surprising was no one called the police," says a source.
When we called Sr Inspector Pandit Thakre from Bandra Police station, he confirmed that no police complaint had been filed.
A few weeks ago, another intruder was spotted by other residents in the complex and the building security was alerted. They found him the loo inside the building's compound. Apparently, the guy had entered the building because he wanted to try and take a leak and managed to bypass the tight security without being noticed. Had it not been for alert neighbours he would have leaked in Salman's property and got away.
Follow Emirates 24|7 on Google News.