'Baaghi' Trailer: Tiger Shroff, Shraddha Kapoor look blood thirsty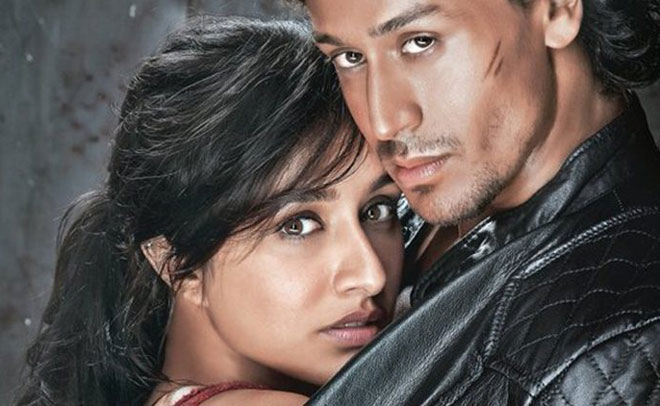 Disclaimer: This trailer is disturbing.
Most of us enjoy a good action movie but this mindless bone-crushing ultraviolence is cringe worthy.
(Scroll down if you still want to watch)
In Sabbir Khan's 'Baaghi' Shraddha Kapoor and Tiger Shroff look like two blood thirsty lovers who gleefully go on breaking bones.
After teasing fans with a couple of posters, the 'Baaghi' trailer was finally released on Monday evening.
It begins with the glittering lights of a city, and a voiceover by Shraddha that introduces us to her character: Sia, a 'born rebel' and why she is a rebel because she beats up some baddies.
She also introduces Ronny - another 'rebel'. And we see a raging Tiger Shroff's close-ups
Then starts the bloody game.
The plot where the hero fights all odd to free his lady love from the clutches of a cruel villain is not new, it's a formulaic approach.
The trailer shows Tiger Shroff playing to all his strengths and Shraddha Kapoor seems to be keeping up with ease in the action department.
And there's a pounding background score to accompany the spiraling body count - 118 to be precise.
With the 'Heropanti' team reuniting for 'Baaghi', producer Sajid Nadiadwala and the director are ensuring the audience gets treated to a better experience when the movie releases on April 28 int he UAE.
Follow Emirates 24|7 on Google News.