Baby due in July: Kim Kardashian, Kanye want to get married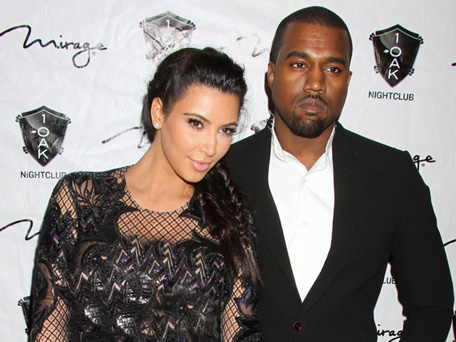 Reality TV star Kim Kardashian has been married twice and still she wants to burn her finger for the third time. Or maybe she hopes to get lucky for the third time.
Kim already knows exactly what she wants for her next wedding - the wedding will be on an island with just friends and family!
Kim Kardashian and Kanye West "definitely" want to get married - but for now they'll focus on their first child, due in July.
The couple - who have been dating since April 2011 - are currently expecting their first child, and though the pair couldn't be happier with their lives at the moment, they want to make their union official in the future,
Speaking on the 'Today' show, Kim said: "[I'm] so content with how things are right now. And how life is and we're so happy. We definitely want that in the future, but I'm not in a rush."
Kim - who is still legally married to basketball player Kris Humphries, who she split from in October 2011 after just 72 days of marriage - admits being told she was pregnant was a "pleasant surprise" as she had previously been warned she would have problems conceiving and she is still waiting for the happy news to "sink in" properly.
She said: "It was a pleasant surprise when so many doctors were telling me one thing and the opposite happens.
"I think until I really start seeing, like, a belly, it won't really sink in. It's just like a weird realisation until you really start seeing the physical changes, um, and every day's different."
The baby news was made public when Kanye, 35, announced it on stage during a concert on December 30.
While Kim was surprised he announced her pregnancy, she was happy for him to do so.
She said: "Once you're past the three-month mark, you're pretty safe, so he just kind of goes off with what he feels and he was feeling it that night."
Follow Emirates 24|7 on Google News.