Barack Obama's Netflix 'negotiations'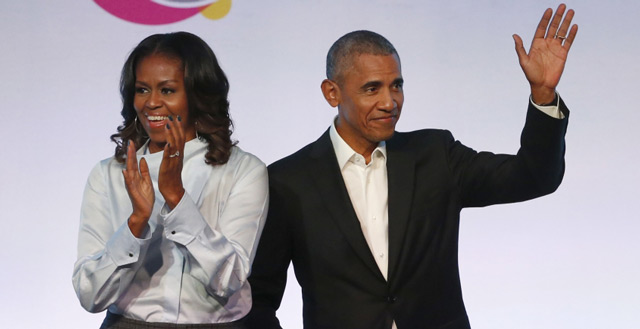 Netflix and Barack Obama are said to be in "advanced negotiations" about a number of high-profile shows on the streaming service.
The former US President is said to be talking to the streaming service about him and his wife Michelle Obama starring in programmes that highlight inspirational stories close to their hearts.
Eric Schultz, a senior adviser to the former president, is quoted by the New York Times newspaper as saying: "President and Mrs. Obama have always believed in the power of storytelling to inspire.
"Throughout their lives, they have lifted up stories of people whose efforts to make a difference are quietly changing the world for the better.
"As they consider their future personal plans, they continue to explore new ways to help others tell and share their stories."
One show idea could see the 56-year-old politician moderate discussions on a number of topics, such as health care and voting rights, which he worked on at length during his presidency, and Michelle could do the same with subjects such as nutrition.
It is not yet known how much money the Obamas will receive should they reach a deal with the streaming giant, but it is not thought Barack would want to use the shows as a platform to air his views about current US President Donald Trump.
Amazon and Apple executives are also said to be interested in discussing potential content deals with the Obamas.
It wouldn't be the first time Obama has appeared on a big TV show after he previously starred in an episode of NBC programme 'Running Wild with Bear Grylls' alongside the adventurer.
Bear said afterwards: "Obama liked stepping out of his comfort zone, and that attitude is good in the wild. He told me it was one of the best days of his presidency."
The 43-year-old TV star has since said he would love Trump to appear on the programme, too.
He said: "Donald Trump is a person who likes to be king and the one thing I've learnt in the wild is you're never the king. You've got to learn to put the crown down."
Follow Emirates 24|7 on Google News.