Ben Affleck moves out of family home?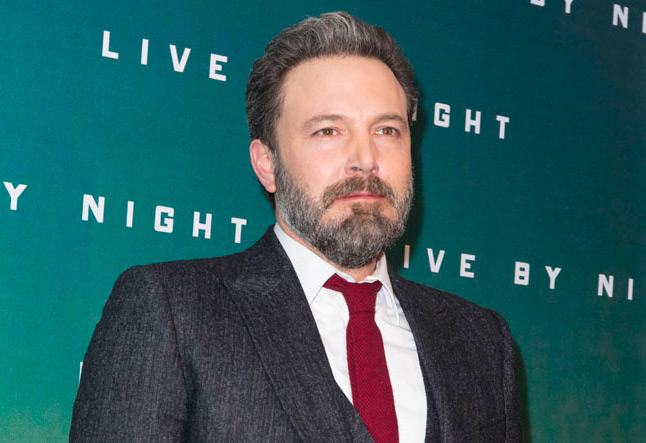 Ben Affleck reportedly moved out of his family home on Monday after continuing to live with his estranged wife Jennifer Garner despite officially filing for divorce last month.
The 44-year-old actor had been continuing to live with his estranged wife Jennifer Garner and their three children - Violet, 11, Seraphina, eight and Samuel, five - despite officially filing for divorce from the actress last month, but it has now been reported he has moved into a new home "nearby".
A source close to Jennifer said: "They didn't want to alarm the kids or have them feel like Ben was leaving, so he has slowly moved out over time. But, as of Monday, he will be living at his new home.
"They really want the kids to continue with their same routine and have assured them that that's not going to change. However, in the next few weeks, they will start to spend regular time at Ben's house as well."
The insider insists the change of address for the 'Live By Night' actor won't make a difference to the family dynamic.
They added: "They will continue to spend holidays together and take family vacations. Nothing is going to change from the past two years, other than that he will be living in a separate house nearby."
And the process was a straight forward one for the couple who have remained "amicable and friendly" throughout the divorce proceedings, as they both want the "best" for one another.
The insider said: "[Jennifer is] very supportive and they remain very amicable and friendly. There wasn't any arguing or divvying up of property. She was very easy-going with the whole thing and they both want what's best for each other."
Whilst Ben was previously believed to be "ready" to start dating again, getting back out there isn't a "major priority" for the '13 Going on 30' actress, who wants to continue putting the children first.
The source told E! News: "Being single is a whole new world for Jen. She isn't used to not having the kids around and being able to focus on herself. She is interested in dating, but it's not a major priority. The kids will always come first. If she happens to meet someone, then she is open to that as well. But, she isn't going to set her sights on finding someone."
Follow Emirates 24|7 on Google News.