Beyonce, Jay-Z take newborn home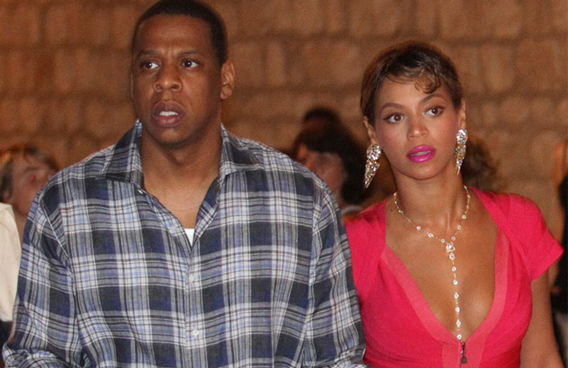 New York is still abuzz over the weekend birth of baby girl to one of the Big Apple's most glamorous couples - rapper Jay-Z and pop diva Beyonce.

Curious onlookers and TV satellite vans had staked out Lenox Hill Hospital in Manhattan's posh Upper East Side, waiting for a glimpse of Blue Ivy Carter, born Saturday, and her proud parents.

However the rap mogul, his Grammy-winning wife and their A-list tot slipped past waiting paparazzi in a motorcade of black SUVs at 1:30am (local time), according to the New York Daily News.

And as befitting a celebrity, Blue Ivy has already been at the centre of her first controversy.

Local media reports some staff and fellow patients at Lenox Hill were angry at the way the celebrity family had taken over swaths of the facility for private use.

A man from Brooklyn said he had been unable to access his own baby in intensive care because of their security detail.

"People don't need to be treated like this when dealing with sick children," Neil Nash-Coulon told CBS television.

"You can't cordon off the [neonatal intensive care unit]. These are small newborns who need care, and you're just going to take over the hospital like you own it?"

But the hospital hit back in a statement decrying "misinformation," adding: "We have made every effort to ensure minimal disruption to other families experiencing the birth of their own children over the past three days."
Follow Emirates 24|7 on Google News.