Beyonce Knowles grounded by the ocean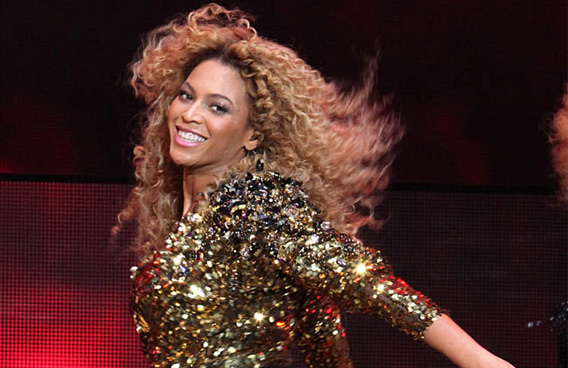 Beyonce Knowles feels like a "mermaid".
The 29-year-old singer enjoys spending time by the ocean because it makes her feel like a new person and gives her "perspective" on her life.
She explained: "I'm always happiest when I'm surrounded by water, I feel like a mermaid, I think I was a mermaid.
"The ocean makes me feel really small and it puts my whole life in perspective. It reminds me I'm a very little piece of this huge earth and it humbles me and grounds me .It makes me feel almost like I've been baptised and I'm born again when I get out of the ocean."
Beyonce - who is married to Jay-Z - took a year off from work in 2010 after being urged to take a break by her mother Tina and admits the experiences she had left her feeling revitalised.
She explained: "After I finished the last tour, I was a bit overwhelmed and overworked and my mother was the person who preached to me - almost harassed me - every day, saying, 'You really need to live your life and open your eyes, you don't want to wake up with no memories and never being able to see the world.'
"I never realised I needed a year off and I never realised I didn't know how to take a year off.
"I went scuba diving in the red sea and the coral was spectacular, it was unreal that something that beautiful exists and I was so close to it.
"I was in such a great peaceful state it inspired purity. I was able to spend time with my family and pick my nephew up from school and it gave me time to reflect and think about my life."
Despite enjoying her time off, the 'Run The World (Girls') hitmaker admits she is still a "workaholic" who hates having to switch off.
She added in documentary 'Beyonce: Year of 4': "I am a workaholic and I don't believe in no, or that I need to sleep. If I'm not sleeping, then nobody is sleeping."
Follow Emirates 24|7 on Google News.